CHALLENGE YOURSELF FOR THE REST OF YOUR LIFE
Challenges in general keep us alive. Without them, there is little to look forward to. This, I believe, is the same for everyone, regardless of age. When we are younger, we eagerly anticipate challenges and accept them as part of life because we are told that it's part of growing up. Most children are eager to grown up, therefore they look upon challenges as milestones on the way to adulthood. For example, learning to drive, graduating from high school and college, getting the first job, and buying a first home are all challenges that most young adults eagerly accept and accomplish.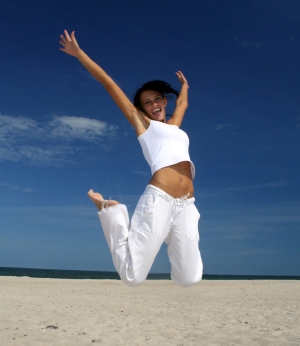 As we get older, we tend to eschew change and even new challenges. Our perception may be that "change" and "challenge" are synonymous with "failure" and "work." The fact is, however, that even failure and work will lead us to a better future if we have persistence. More importantly though, is the idea that we either forget or don't realize that challenges keep us happy and motivated for the future.
Physical challenges are important for many reasons. Pushing your body to perform at a higher level than the usual function increases endorphin levels, libido, mental clarity, emotional well-being, heart health and metabolism. These benefits lead to longer and more productive lifestyles.
Regardless of one's age, one of the best ways to ensure that life remains vital and fulfilling is to embrace challenges.