Did you know that the distillery representing the world's largest portfolio of organic, handcrafted spirits is located in Los Angeles? If not, then you probably don't know about Greenbar Distillery.
Greenbar Distillery is a revelation. Using only organic produce to create their spirits, Greenbar strives to not only produce top shelf spirits, but also to affect the earth and the environment in a most positive manner. Their mission is to make the best possible spirits and to leave the world in "better shape than they found it."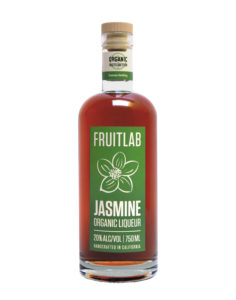 This dedication to the Earth is not something typically found in the spirits industry. But then Greenbar Distillery isn't your typical company. When owners Melkon Khosrovian and Litty Mathew, a husband and wife team, started the Greenbar Distillery in 2004, they made conventional spirits with conventional ingredients. But because of their passion for organic, sustainable produce, Melkon and Litty began to experiment with using organic produce to create their spirits and found that the flavors and quality vastly improved.
As with fine cuisine, the product is the sum of all parts and if those parts are organic, fresh, and delicious, that will be reflected in the end result. The spirits produced by Greenbar have nothing in common with mass-produced spirits with which you may be familiar.
Greenbar chooses organic for the fine quality and flavors it creates in the spirits, but also to keep America's farmland free of synthetic and artificial fertilizers, pesticides, and Genetically Modified Organisms (GMOs). Greenbar's lightweight bottles and recycled labels help reduce packaging waste and pollution. In addition, Greenbar plants one tree in the rainforests of Central America for every bottle they sell. Now there's active participation in replenishing our natural resources!
While their work in sustainability is commendable, you may be wondering how Greenbar's spirits stand up to a taste test. The answer is they stand up straight and tall. If you have the patience and stamina to taste through their entire line of vodka, gin, tequila, rum, whiskey, liqueurs, and bitters, you'll learn for yourself how absolutely wonderful these spirits are. Be warned, you may never go back to the big brands. Why would you? Greenbar's spirits are affordably priced and offer a purity of flavor rarely encountered.
A trend in spirits' marketing these days is boasting about how many times a particular spirit has been distilled. Companies brag that their spirit is better and "more pure" than the rest by virtue of being double, triple or even quadruple distilled. The irony is that with each distillation, flavors and natural characteristics are lost. The product is stripped of its unique and defining features with each process. In the end, a vodka, whiskey, or rum could taste like absolutely nothing on the palate. Why would that be a desired effect unless the base materials were of poor quality?
Greenbar distills its spirits only once: Just enough to produce the desired alcohol levels and just enough to retain all of the wonderful, natural characteristics of the high quality base ingredients. The added flavors in the products are created by macerating natural fruits and spices to capture their beautiful flavor, scent, and color.
The zest of two whole lemons is used in every bottle of tangy lemon vodka. The spiced rum uses five whole spices, citrus, and flowers to make a rum that is rich, flavorful, and balanced. The liqueurs and bitters are intense experiences of roots, herbs, flowers, and citrus. You have to try them for yourself. Indeed, these spirits are memorable and will keep you coming back for more.
Greenbar Distillery is located at 2459 East 8th Street, Los Angeles, 90021. Look for them at Greenbar.biz and (213) 375-3668. Greenbar Distillery offers tastings, tours, and group events. Their unique products can be purchased all over California at most fine wine and spirits shops.