Last month, Danville's Community Presbyterian Church (CPC) put together a record-breaking volunteer workforce for its 2nd Annual Serve Day. What started as a single day at last year's inaugural event now spans an entire weekend of service, with more than 1,500 volunteers gathering to unleash compassion through "no strings attached" service to the San Ramon Valley and greater Bay Area. Partnering with 25 organizations total, volunteers spread out in all directions, heading out to San Francisco and Oakland, Richmond and Pittsburg, Martinez and Concord, Livermore and Pleasanton, and everywhere in between.
"We like to say Serve Day is what happens when the church leaves the building," says Tyler Scott, Senior Pastor at CPC. "This year's theme was inspired by scripture verse 1 John 3:18, which encourages us to love not just with our words or speech but with our actions. In other words: Love Does."
Scott, a former UCLA football player and Pepperdine MBA that left a potentially lucrative career in commercial real estate to become a pastor, brought the idea of Serve Day to CPC soon after becoming Senior Pastor. And like Scott, CPC's massive gathering of volunteers come from all walks of life – from regular church members to those that have never set foot inside a church – ranging in age from toddlers to grandparents.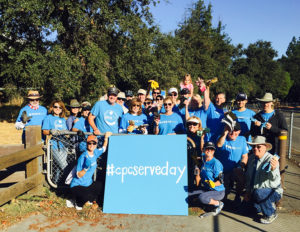 "I was heartened to hear non-church members say they felt 'right at home' alongside CPC regulars and 'thankful for the opportunity to serve on this incredible day,'" said Deana Dickerson, Lead Coordinator for CPC's Serve Day.
Similarly, half of the organizations supported by CPC's Serve Day weekend were faith-based and half were not, including places like East Bay Parks, Monument Crisis Center, Del Amigo High School and more.
"We intentionally partner with both Christian and secular organizations that are truly making a difference because we want to promote unity and service in our community," adds Scott, who spends his Serve Day trying to reach as many of the organizations as possible. "I am blown away by just how many amazing organizations we have around the Bay Area doing incredible work. It is such a privilege to be able to partner with them to meet the needs of our community."
Volunteers made and delivered more than 300 care bags for the homeless who walk through the doors of City Team Oakland, with handwritten notes expressing love and prayers of support. Others made care packages with Blue Star Moms for the men and women serving in our military, also with thoughtful messages inside.
In Richmond, over 100 Serve Day volunteers worked with the Parks and Rec Department and their "Love Your Block" initiative under the leadership of Rochelle Monk. They essentially gave the area an "extreme makeover" they landscaped, gardened, painted and made repairs at an after-school program, a senior center, and at the main Recreation building downtown.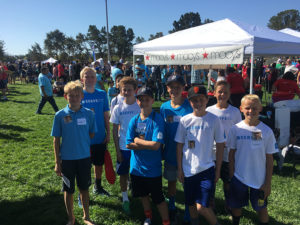 Across the Bay, dozens gathered at San Francisco City Impact, an organization that cares for the marginalized in the Tenderloin. "City Impact is an amazing ministry," says volunteer Mark Campbell who is an executive with Stryker Corporation. "They school children that grow up in a district where crime and poverty are rampant. They help adults that may have taken a wrong turn, like the middle-aged gentleman we met that is a UCLA and Cal alum. Serve Day allowed my family to step out of our daily routine and reach those in our community that need help."
Closer to home, families made and delivered warm meals to Danville's Police and Fire Stations as a simple way of saying thank you for their daily commitment to our safety. Others did major clean up on the iron-horse trail at Rudgear in Walnut Creek while another group of volunteers ventured down to Kids Against Hunger in Pleasanton, an organization that will send an estimated 2.5 million meals to hungry children and families around the world. Over Serve Day weekend, five CPC groups packed 84,672 meals that were shipped to hungry families in Puerto Rico.
In Concord, many of CPC's volunteers at Restore Ministries asked volunteer coordinator Ed Manguiat, an engineer at Energy Solutions, about future events and how they could come alongside this incredible organization.
"When we hear comments like that, we know we're accomplishing what we set out to do – that is, to make serving not just be about a single day, but a lifestyle," adds Scott. "Our hope is that our Serve Day efforts are more than just a 'one and done' chance to serve. We are planning and praying for this to be a launching pad for people to lead a life that loves and serves others."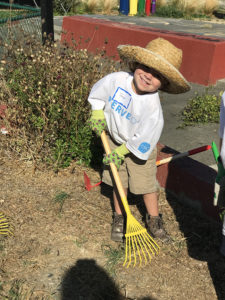 Next year, CPC plans to add more organizations to their list, and reach a goal of 2,000 volunteers. For more information on CPC's Serve Day, go to http://www.cpcdanville.org/serveday/http://cpcdanville.org/serveday/. If you're interested in learning more about CPC, please email info@cpcdanville.org.