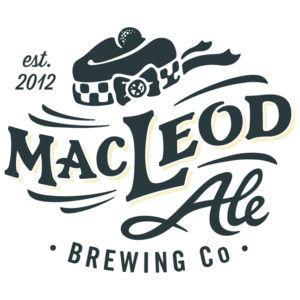 On a recent visit to Los Angeles, I had the good luck to discover a little gem of a place off the flashy, beaten track of movie stars and studio executives, tucked away in an industrial district of Van Nuys, California. Every community seems to have a neighborhood favorite that locals cherish exactly because it's not trendy and it's not competing to be the hottest spot in the 'hood. These are places like the bar in "Cheers" where everyone knows your name and you're always warmly welcomed. That place is definitely MacLeod Ale Brewing Company.
MacLeod Ale Brewing Company is a taproom and brewery all rolled into one. Authentic British ales—some from historic, original recipes—are carefully crafted in the back and served with a smile up front. MacLeod's only serves their own products and are, in fact, prohibited by law from serving anything but their own brew. So if you're craving a pink Cosmopolitan, this is not the place for you. But if you love a good Pale Ale chock full of character or a flavorful Brown Ale with an impossibly creamy froth, by all means, come one, come all.
In a quarter full of warehouses and auto repair shops, MacLeod's is the unlikely favorite haunt of everyone from blue to white collar, tow truck drivers to film directors. Why? Because the beer is excellent and the vibe is friendly. MacLeod's hosts special events on a regular basis as well as weekly Game Nights and Story Slams. This year, MacLeod's has even organized a 12-day tour of Scotland, including whisky tasting in the Scottish Highlands, for a few of its loyal patrons
MacLeod Ale Brewing Company is not a fancy place. That's part of its charm. It has a cool, NYC warehouse style. Pull up a barstool and stay a while. You just might make a friend or two. Fancy a game of darts? Check. Prefer to play a board game with your mates? They've got plenty. Craving a light meal? Macleod's provides free peanuts for all and there is always a food truck parked out front, ready to serve up a savory snack.
Owners Jennifer Febre Boase, a native Californian who plays a mean bagpipe, and Alastair Boase, a native Scotsman, complete with charming accent and quick wit, started producing their own ales in 2014 in this location. Beer making is a serious endeavor and MacLeod's maintains the highest standards of production. They've even earned a "Cask Marque" plaque from The United Kingdom for passing two very thorough (and unannounced!) examinations with flying colors. Not a surprise. It's a classy joint.
Reverse osmosis is used to purify the water. By stripping everything out of the water and then adding minerals back in, MacLeod's is able to recreate the waters of Dublin and London, in terms of flavor and mineral content, to accurately reproduce the true flavor of beers brewed in those international cities. British and Irish patrons often get emotional upon tasting MacLeod's ales, so authentic are they.
Most of their malt is imported from the UK, which adds to the expense of production, but is well worth it, in terms of flavor and quality. Both carbon dioxide and nitrogen are used to add liveliness and to carbonate the beers. General Manager, Kevin Pratt, explains that nitrogen adds a "subtle sweetness and a creamy quality" like Guinness, to the ales while carbon dioxide gives them "crispness and a slight bite."
All of MacLeod Ale Brewing Company's ales are named after bagpipe tunes so the names are as memorable as the flavors. Go ahead and try "The King's Taxes" Scottish Brown Ale with a rich, malty character or "Deal with the Devil" IPA with classic, strong hoppy notes.
Brews are served at two different temperatures, adding to their authenticity. Their authentic cask ales are served at the cellar temperature of 50 degrees while draft beer is served at 38 degrees for an icy, cold quality. Accurate temperature control is key. Over-chilling can remove flavor and delicate aromas won't shine through. Try one or try them all. You won't be disappointed.
If you're coming down to Los Angeles on business, skip the Sky Bar and The Whiskey-A-Go-Go and head for MacLeod's. You may be lucky enough to catch one of their famous Pig Roasts, Jennifer practicing those bagpipes, or Alastair doing a dramatic recitation of Robert Burns' "Ode to a Haggis". There's never a dull moment at MacLeod Ale Brewing Company. You may just opt for a later flight home.
Macleod Ale Brewing Company can be found at 14741 Calvert Street in Van Nuys, 91411. (818) 631-1963. www.macleodale.com. Open weekdays from 5pm to 10pm and weekends from noon to 10pm.
See you there!