Recently an article appeared in a local newspaper in which the author suggested that we should consider eliminating Shakespeare's "Merchant of Venice" from the literary canon of the great Bard's plays. The anti-Semitic portrait of Shylock, the Jewish money-lender, established the reason for the removal, or at least, for ignoring the play. Shylock's character certainly is thoroughly despicable, angry, vengeful and full of vitriolic hatred. He is also, however, the most interesting character in the play, with only Portia coming even close.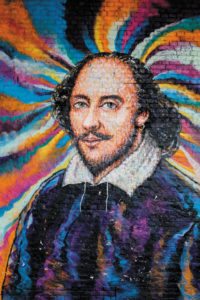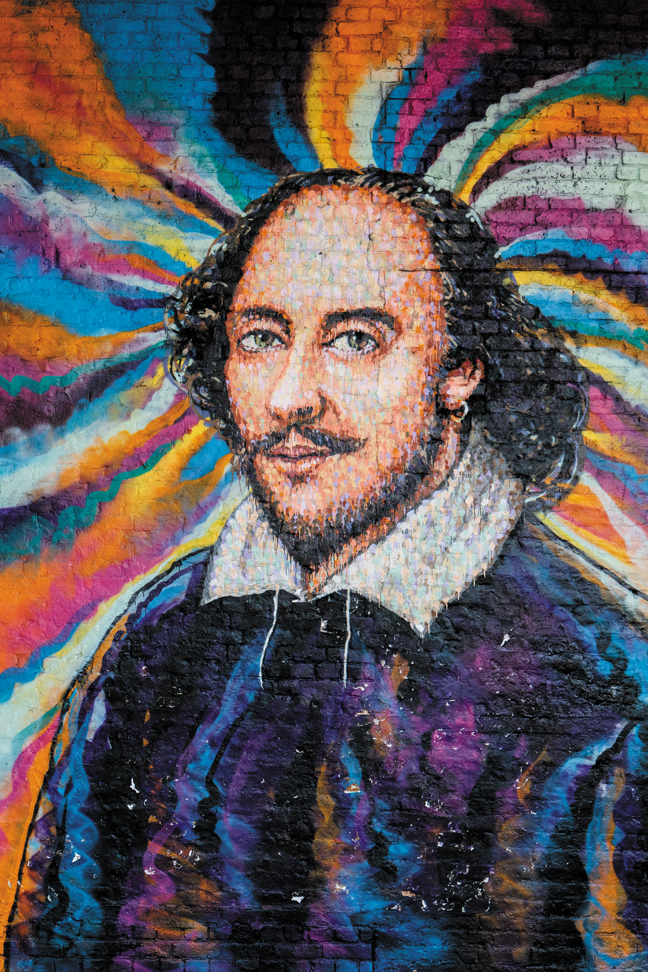 As a not very religious but committed cultural Jew who has experienced anti-Semitism first hand, I would like to oppose any attempt to "banish" Shylock or the play. And as one who has acted, directed, produced, written, and studied theater, literature, and Shakespeare for over half a century, I would extend my opposition to any play, novel, short story or any other work of art, so long as it does not advocate or incite any violence or threats.
Shylock is, no question, despicable. Even in his famous and sympathetic speech:
"Hath not a Jew eyes? Hath not a Jew hands, organs, dimensions, senses, affections, passions, fed with the same food, hurt with the same weapons. . ."
He loses his appeal, however, on the final line. After his empathetic comparisons of Jews and Christians, Shylock states that if a Jew wrongs a Christian the result is revenge. He then states:
"The villainy you teach me, I will execute, and it shall go hard, but I will better the instruction."
Hardly a conciliatory ending to his appeal for equality. He follows the threat with his insistence on getting his "pound of flesh" because Antonio cannot repay the 3,000 ducats, both terms which were agreed to in the loan documents.
He gets some sympathy all right, but then twists it into the threat. At this point we might note that other Elizabethan authors and playwrights fashioned Jewish villains that make Shylock almost a lovable pussy cat. Christopher Marlowe's Barabbas in "The Jew of Malta," is a prime example, along with Thomas Dekker's "The Jew of Venice."
In other Elizabethan and Jacobean drama, Jewish money lenders "enjoy" such names as Gripe, Hornet, Bloodhound, Lucre, Moth, Perfidious Oldcraft, and Sir Tyrant Thrift. Those names make the characters hardly seem like people we would want to invite to dinner or go with to a ball game.
Earlier writings such as Chaucer's "The Prioress Tale," established the horrible stereotype, and Dickens continued it centuries later with his Fagin in "Oliver Twist."
Shakespeare based the play on an Italian play called "Il Pecorone" ("The Simpleton") in which the evil money lender has no name. Gianneta, the merchant, has only about 2000 words, and the equivalent of Portia has her suitors not simply give her gifts to woo her to marriage, but they must sleep with her and if they do not please and satisfy her, they must forfeit their own fortunes and property. (Sorry, but no English version of "Il Pecorone" exists, at least not as of a few years ago when I did the research.)
Shylock is a stinker, no question, but banning him and the play poses the threat of a word I personally despise: censorship. If we can censor a work because it offers a horrible example of a Jew, what is to prevent someone else from censoring another work because it offers too pleasant a picture of a Jew? Once that Pandora's box has been opened, how do we close it? We all know the answer to that question: it stays open.
The plays of August Wilson and Lorraine Hansberry, as well as countless others, might be censored by some as being too human a picture of African-Americans. How about a thoughtful and sometimes gentle Asian absolute monarch? Goodbye "The King and I." Will we also "banish" Shakespeare's "Richard III," which gives an unnecessarily evil portrait of Richard, because the grandfather of Elizabeth I, Henry VII, killed Richard and usurped his throne?
Under no circumstances do we need clergy, lay people, government officials or anyone else deciding what adults can write, present, or read because once that snowball starts rolling downhill, it is not long before it becomes an avalanche. We need to remember the lessons taught to us in the 20th Century by people named Hitler and Stalin, not to mention our own American/un-American H. U. A. C.
In my totally fictional novel, By Any Other Name, I have an imaginary discussion between Christopher Marlow and the man who, in the novel, writes the plays attributed to Shakespeare. They discuss the images of Shylock and Barabbas. Marlowe, whose Jew was even more vile than Shylock, insists that the primary decision of depth of evil lies with the audience for whom the work was written. There can be no question that the Elizabethan or Jacobean audiences were vastly different from those of 21st Century America. Audience members in the 16th and early 17th Century had probably never even seen a Jew; Edward II banished all Jews from England in 1292. It was not until the middle of the 1600s that some were allowed into England.
Will some go away from a production of "The Merchant" thinking and even saying aloud, "Yep, all the Jews are like that." Hopefully others will realize that it is a play written over four centuries ago and not a true reflection of life as we know it or a depiction of an entire culture. It is a play; a work of art, not sociology.
Shakespeare himself had a narrow "religious" line to walk. He came from a devout, involved Catholic family at a time when England still smarted from Henry VIII's abandoning the Catholic Church and establishing the Anglican Church. He dared not enter the conflicted world of religious strife in England within his plays. Jews made excellent villains, and the theater needs villains in order to contrast with the heroes.
Finally, I patently reject the suggestion to have panel discussions after the final curtain of "Merchant" or any other play, as the author of the article posited. As Willy himself once said, "The play's the thing." We hope that audiences will find food for thought after "Merchant," or any other play or novel. The play must, however, in the final analysis stand on its own as a work of art.
Because it is April, let's all wish the Bard a happy birthday and commemorate the 453rd anniversary of his birth. Not too many people still make us think, as well as entertain us, even after four centuries.
HAPPY 453rd