Over the next issues of ALIVE, I will attempt to tell the incredible stories of the brave men and women who have been wounded and injured during their military service to our nation. It is truly an honor for all of us at Sentinels of Freedom to be able to share these stories from our files of the veterans we have personally met and assisted with their objectives and life goals post-injury.
What I hope in sharing their stories with you is that you come away not feeling sorry for them, not averting your eyes,but with an understanding that they all, through sheer drive, positive attitude, and determination, have earned a place at our nation's table of opportunity.
I and many others believe that we all as citizens have a responsibility to these individuals, a massive debt not only of gratitude but also of assisting them in achieving their post-military goals. Additionally, we have a huge responsibility to teach our children and grandchildren well with regards to what our military does to maintain our freedom and quality of life. It is never too late to spend some time to let them know that freedom comes at a cost.
The first story is about a young man whose dream was to become a Green Beret, his military experiences and survival, medical rehabilitation, coming home, and transition to success.
Sergeant First Class (Ret.) John Wayne Walding, US Army Green Beret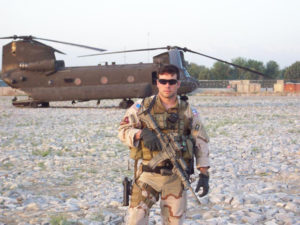 John Wayne Walding, born on the 4th of July, was raised in Groesbeck, Texas. He spent nearly 12 years in the United States Army, including seven years in the prestigious 3rd Special Forces Group at Ft. Bragg, North Carolina. He had combat deployments to both Iraq and Afghanistan. During his career at 3rd SFG, he served on ODA 396/3336 as a Special Forces communications sergeant, and at the Sniper Detachment as a sniper instructor. On April 6, 2008, John lost his right leg to sniper fire during the battle of Shok Valley. He continued to fight alongside his brothers for four more hours. The incredible story of that six-hour fight is detailed in the book No Way Out: A Story of Valor in the Mountains of Afghanistan, by Mitch Weiss and Kevin Maurer.
John's military awards and badges include the Silver Star as well as the Bronze Star, Purple Heart, Combat Infantry Badge, Airborne, Air Assault, and Special Forces Tab.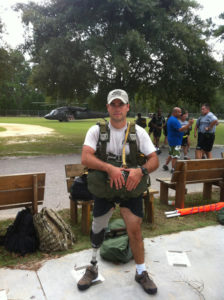 Post-injury, John attended Special Forces Sniper School and, upon graduation, became the first amputee ever to become a Green Beret sniper. Using a hand crank, he went on to compete in the 2009 Boston Marathon, in which he finished fourth, as well as being a top-ten finisher in the 2010 New York Marathon. He ran the 2010 Army Ten-Miler, the 2016 Dallas Half Marathon, and recently completed one of the hardest marathon routes in the world—the Bataan Death March—with a forty-five pound ruck sack.
John is the founder and owner of 5 Toes Custom, a Dallas-based company of custom firearms. The mission of 5TC is to be a place for both transitioning and combat wounded veterans to learn a craft and regain their north star in the company of fellow veterans who understand that the battle never ends. John also travels the country speaking to veterans' organizations, corporations, and the public about leadership, excellence, and overcoming adversity using his motto "Lean Forward, Fight Hard." John strongly believes his biggest accomplishment is marrying his beautiful wife, Amy, and having their four wonderful children: Emma, Sam, Andie, and Hannah. They reside in Little Elm, Texas.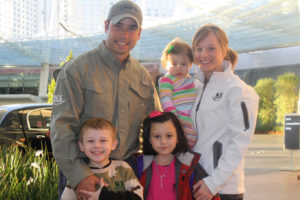 To learn more and to contribute to our effort in making a difference in the lives of veterans like John, visit www.sentinelsoffreedom.org.
Mike Conklin is the Chairman and CEO of Sentinels of Freedom Scholarship Foundation.