No digging is required to find gold at the Golden Crane Senior Center.
Our mission is to promote wellness through programs for physical, mental, and social activities. Our family-friendly atmosphere will help 50+seniors to find their own gold!
Financially, GCSC is operated without government assistance or charity foundation grants. The staff, including teachers and program coordinators, are all volunteers.
When operations started in January 2008, partnering with the Alamo Women's Club, the GCSC enhanced community services with senior wellness offerings. From 2008 to 2010 GCSC offered Monday classes. In 2011 Tuesdays were added. In 2016 first Wednesdays were added for special events. Programs are based on Chinese and American cultures. All classes and activities are free of charge, with member annual fee of $50.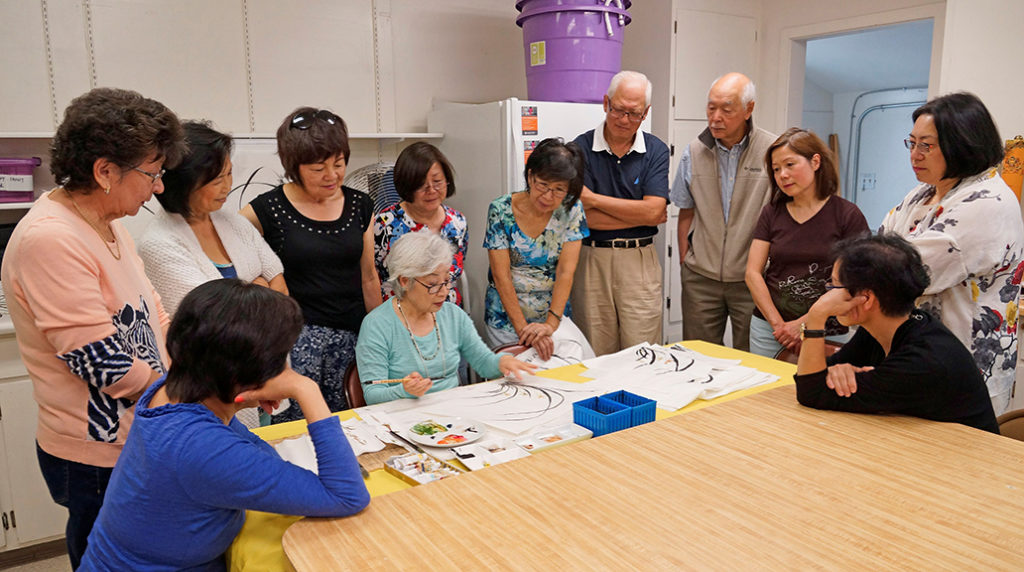 On Mondays and Tuesdays, group learning and enjoyment of physical and mental abilities stimulates personal growth. Activities include: Tai Chi, tap dance, line dance, karaoke, hiking, camera club, chorus, yoga stretch, Chinese brush painting, calligraphy, soft pastel, Chinese cooking class, Mah-Jong, Yuan-Ji dance and walking-aerobic exercise.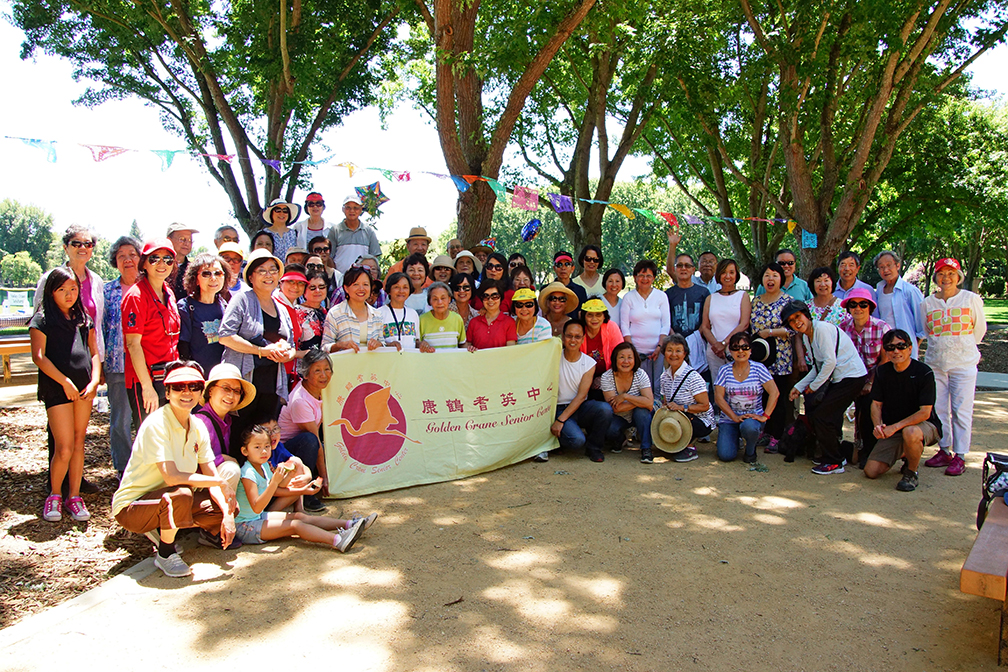 GCSC provides bi-monthly birthday celebrations, picnics and day trips, celebrations of Mother's Day, Father's Day, and Chinese holidays. Members participate in charitable, educational, and community service activities.
We provide ample parking and safe environment, at the Alamo Women's Club,1401 Danville Boulevard, Alamo, CA 94507.
For information, contact Wendy Lee, 925-788-4936.
Please check our website for complete class and activity schedule: GoldenCrane.org.