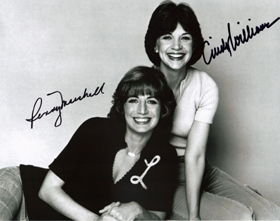 Most often recognized for her role as the cute and perky, Shirley Feeny, in the sit-com, Laverne and Shirley, Cindy Williams is an award winning actress of film, television and theater. Since 1971, Williams has appeared in over twenty motion pictures, dozens of TV shows, and numerous stage productions. She worked as a writer for Happy Days, the hit show that spawned Laverne and Shirley, and with Steve Martin, co-produced the highly successful film, Father of the Bride and its sequel, Father of the Bride II.
Laverne and Shirley aired in what many consider a "golden age" of television comedy, the late 70s and early 80s. For two seasons, Laverne and Shirley was the most watched show on television and it ranked in the top three its first four seasons. During the show's original run, I was part of that majority TV audience, as every week I looked forward to the hilarious antics of Shirley and Laverne (Penny Marshall) and their nutty friends, Lenny (played by Michael McKean) and Squiggy (played by David L. Lander).
The comedic timing and talent of Cindy Williams and her fellow cast members on Laverne and Shirley is nothing short of genius. Their timeless comedic brilliance is still appreciated, as re-runs of the show continue to draw huge audiences and ratings. Laverne and Shirley earned TV Land's "Fan Favorite Award" in 2012.
I had the pleasure of speaking with Cindy Williams while she was in Kansas City doing a play called A Weekend Comedy. She generously shared some of her insights about American Graffiti, acting, Hollywood, and life. Here are some of the highlights of our conversation:
EJ: The popularity of American Graffiti is still strong. What do you think is the appeal of the film?
CW: It's fun. It's got something for everyone. It was set in a time before President Kennedy was assassinated—a time of innocence, when kids get into trouble it was for smoking cigarettes behind the gym and drinking beer and drag racing. It was everything; from comfort food to fabulous comedy to fabulous drama, and everything in between.
George Lucas had described it to Ron Howard and myself, before we started shooting, as a 'musical.' We loved the music—it's like the other character in the film. And he said, 'The music will never stop, except when the source of the music is gone.'  And that is the radio in the cars. And that's what happened when the car gets stolen and with the accident at the end—so then the radios are gone and so the music is gone. That was pretty genius.
EJ: At the end of the film, we learn the fate of the lead male characters, but not the fate of you or Debbie. Didn't that bother you some?
CW: If you think about it that also goes with the time. No one thought twice about that then. It was before feminism, if you will, and all of that, but he (Lucas) did take some flack for that. But I still like men to open doors for me. I like a guy to be a guy and I like to be a girl. So it didn't really bother me. But I do remember in Hollywood that there were some rumblings about it, but it didn't bother me.
EJ: I've noticed you don't seem to be outspoken on political issues and such.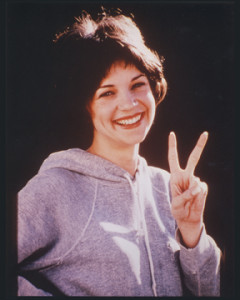 CW: I really can't. Because in the atmosphere today you can't even say, 'We should really have our manners back.' We should really be kind. We should give everybody a chance to speak and everybody should have a chance to make it in this country—everybody! I don't like political correctness. If you've ever heard Dave Chapelle talk about it, he says it's something wrong with our society. People can't laugh at themselves but that's what Laverne and Shirley was all about. The joke was always on ourselves—never at the expense of someone else (unless it was Lenny and Squiggy.) And that was a great theme.  And that should be the same in everyday life. But I don't speak out, because if I started, I'd probably be strung up in the…
EJ: You'd be 'ejected' from Hollywood?
CW: Maybe. That's all I'll say. But I'm getting to the point where sometimes it's hard to keep my mouth shut. When I see something is wrong it's wrong. It doesn't matter if it's Democrat, Republican or Libertarian. But you can't speak it sometimes, and that's frightening. But I'll be of an age sometime when it won't matter, and I'll just speak my mind and you'll say, 'That crazy old woman!'
But when you start taking God out of the town square, and when God is not present anymore, you better look to history and see what happens to those civilizations. That's what's frightening to me: that we've lost our common touch with God.
EJ: I think the 70s was the golden era of sitcoms. Today many seem to be at the expense of someone else or some group. What sit-coms are 'doing it right' today?
CW: One that got it right was King of Queens. They got it right. And I love Seinfeld. It was very, very funny. And there the jokes were on themselves—basically, they were always the foolish ones and that's what an audience loves! It's when you're making fun of yourself not someone else.
EJ: When did you feel like you'd 'made it?'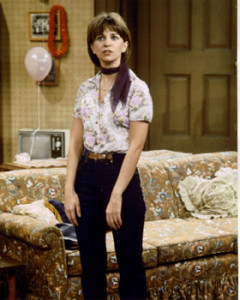 CW: I felt like I was a successful working actress when Laverne and Shirley was a hit. Because everything else for actors is, your last job is your last. You don't just show up for work. You have to be cast in something. It can be really stressful. You have to be like an Olympian to survive in Hollywood and keep going toward your career. Sometimes it's like being a snowflake in Hades.
EJ: What has been your biggest challenge in building your career?
CW: I'm not good at auditions. Nerves and self-doubt. Trying to keep my confidence up. Saying, 'It's okay,' and being able to talk to yourself, and being your own self coach. Because that is what it is. It's all about that. You're a one-man band. It's all up to you and you alone. I guess that's true for everybody who works though. I guess it's always up to you. Actors don't have the corner on that market. But it is different for actors because you got to be photographed. So it's all a matter of how you physically look and your physical strength and your mental strength and your emotional strength. It runs the gamut of everything.
It's a constant work in progress on every level. And then you've got to keep your sense of humor about it all—you know, you go out for a role and your best friend gets a role in it's, 'I'm so happy for you… but I'm so sad for myself.'
EJ: When will you be on 'Dancing with The Stars?'
CW: Never! With the capital 'N.' Weak ankles and bunions.
EJ: When you're not performing, what do you enjoy?
CW: I like art history. I was in Madrid once when I was young and I got to go to the Prado, the art museum in Madrid, which is world-class. I'd like to go around the world to museums and just look at paintings.
EJ: I know you and Harrison Ford have been longtime friends.
CW: Harrison Ford is a great guy. The reason he's a big movie star is because he's not just an actor that women love, he's an actor that men admire. He's a man's man—and a woman's man. He was a friend before we did the movie. I've known Harrison since I was 22 years old. A lot of us were friends in the movie before we worked on it.
EJ: What is the ideal question—one that you've never been asked that you'd like to be asked?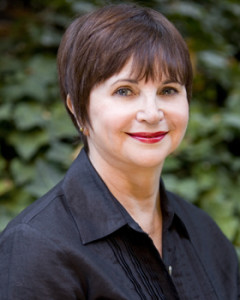 CW: What's an ideal question? How about this: do you believe in God? Yes! And I'm not afraid to say it. And Christ and all the great, beautiful, heavenly, wonderful hosts.
EJ: Are you a Christian?
CW: I am. And I love everybody and all God's creation. I'd like to think that it's God's humor and it's everything that God gave me. And I try to walk in that light. I try. I stumble and fall, and sometimes other people pick me up by the bootstraps, and sometimes I pick me up by the bootstraps.