When I go into The Rouge Cosmetics in Danville I think, "effortless beauty." They not only have superior nutrient based anti-aging skin care, but they have amazing cosmetics and custom foundations that perfectly match one's skin tones with the most beautiful second skin coverage. I love it and I love their make-up collection by Fleur Visage; it's so nice and trendy keeping up with the latest fashion trends.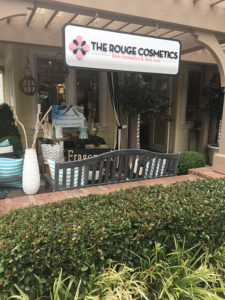 The staff updates my look every season with colors that work for me while I still look like myself, which is great for me because I don't have time to go looking for what's in or out in make-up. They know. While I've been getting my eyebrows shaped and updated by them, I can proudly say, "I've been using their wonderful skin care and cosmetics for years."
The girls are professional and know their stuff. They all know color balance and how to make the most out of my own features, following a secret knowledge of what colors look right on me. The fact that I look healthy and not over-done; more youthful and younger than my years, is all due to the color choices and skin care they suggested for me to follow—and it's so easy!
They can make you look fresh, modern or years younger just by using the right color combinations, all while also updating you on the latest trends but keeping it real to your own look. It's so great! I don't waste time or money anymore on products that don't work.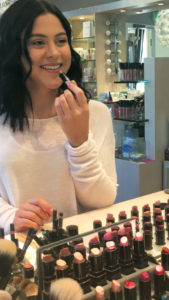 Theresa, the founder of The Rouge Cosmetics says, "Make-up is a spiritual journey. When you start wearing make-up in your teens you start picking up tips from every make-up artist, blogger and celebrity you can get your hands on, and you try everything. When you're in your 20s, things start to heat up as you get into fake lashes, contouring, and smoky eye looks. Basically you want to look older.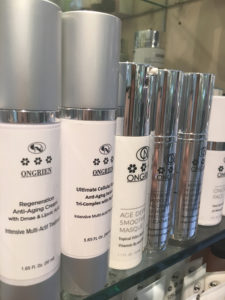 When you reach your 30s you start a good skin care program and sometimes you tone everything down when applying make-up, wearing a more sophisticated, minimalist look. In your 40s you want the best in skin care, adding serums and anti-aging creams. Some want to experiment more with make-up colors, wearing highlighters and skin shimmers, adding a little more eye make-up to balance their own individuality and to look more youthful. When you are in your 50s you love concealer and you are addicted to foundation and eyebrow pencils. You use serums religiously and you use superior skin care with nutrients, to take care of your precious, timeless skin." She went on to say, "When you reach age 60 and into your 70s, 80s, and beyond, you pick colors in cosmetics that brighten your face and colors to make you look ageless."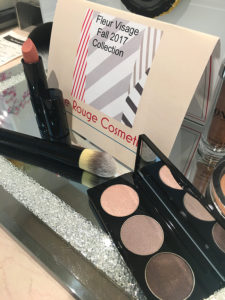 With that said, The Rouge is the one-stop-shop for everyone and anyone who needs a beauty lift or a modern update of beauty necessities from your teens and beyond.
They definitely have you covered. Literally!