I love wine. I spend time thinking about it, writing about it, and talking about it. But I wasn't always into wine. It wasn't too many years back that I knew nothing about wine and simply smiled politely as I drank a glass of bland "House Chardonnay," imagining that mediocre Chardonnay was about as good as it was going to get. I was a little bored with Sauvignon Blanc and Chardonnay, but what are you going to do? I thought those were the only two types of white wine that existed. I liked red wine too and believed the two choices there included Cabernet Sauvignon and Merlot. End of story. Four choices in wine. Easy.
Who knew that "Chardonnay" and "Cabernet Sauvignon" were the names of grapes? I didn't. I probably would have found it odd that grapes have such fancy names, and been amazed to learn that there are literally thousands of different types of grapes all over the world with elaborate monikers like Mourvedre, Zibbibo, and Viognier. Such information never entered my radar.
I found wine vaguely intimidating. I couldn't taste "fresh strawberries" or "tar" or "baking spices." I could taste wine. It seemed obvious that a bunch of pretentious "experts" were simply pulling fanciful tasting notes out of a hat. Wasn't it all just elevated fiction?
Sommeliers terrified me. The wine list in a restaurant was to be feared. People who claimed to know about wine arrogantly tossed around words like "tannins," "legs," and "acidity." They could speak at length about a certain "earthiness" they perceived in their glass and argue with others about "minerality." It was like they were speaking Greek.
European wine bottles were extremely confusing. I stayed away from them even though I speak a few European languages. Wine from English-speaking countries seemed safer. French bottles often don't say the name of the grape, so if you don't know what's produced in specific regions of France, you will not know what kind of wine is in the bottle you are holding. I could read all of the information on a French label and still not have a clue about what was inside. The world of wine was some sort of exclusive party and I was obviously not invited. I never gave it a second thought until my "aha!" moment.
That was the moment that wine suddenly became fascinating. It happened about eight years ago when I decided to throw a big holiday dinner celebration on Christmas Eve. In the Italian tradition, I decided to serve a lucky "Seven Fishes" dinner and planned my menu carefully, incorporating a festive medley of seafood. I was having a wonderful time until I came to including the wine for the event. I panicked.
What could I serve? What went with seafood? White wine, I guessed, but what if I wanted to serve some red too? Would that be unbelievably gauche? What would my price point be? I wanted to buy nice wines but not break my budget buying expensive wines in a futile attempt to impress my guests. I was at a loss until I learned that Shannon, one of my guests for the evening, had been a sommelier in Canada several years earlier. What luck! I was thrilled and called her immediately.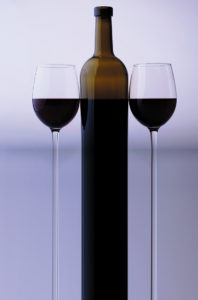 Shannon was a delight and came to my house to discuss the details of my soiree. "Tell me your menu and your guest list," she instructed. I gave her the names of our guests and details of the fish dinner, including the preparation of each dish. Shannon cheerfully launched into an elaborate monologue of recommendations.
"I would definitely go heavy on the white wine and you can split the difference with light, minerally whites like a Sauvignon Blanc, a Muscadet Sevre et Maine, Chablis, or maybe even a brut Champagne to start. We can go with a rounder, more full-bodied white like a white Burgundy, a California Chardonnay, or an Italian Vermentino to complement the main course. Of course, Michel and Dominique are coming. They're French so they will want red wine. You should avoid big, tannic reds like Cabernet Sauvignon because that will make the fish taste metallic. Let's go for a light Pinot Noir, a Grenache, or maybe a Beaujolais Cru."
We went on to discuss dessert and the possibility of having a demi-sec (slightly sweet) Champagne, as the sugary crepes would make a brut Champagne taste bitter. As Shannon examined my glassware, she recounted the legend that the old-fashioned, flat, saucer-like Champagne glasses had been fashioned after Marie Antoinette's breasts.
I was captivated by her knowledge. How did my smart, cool friend know so much about the snooty, seemingly unapproachable world of wine just off the top of her head? She laughed and told me she had the Diploma from the Wine and Spirits Education Trust (WSET) out of London, England. She said the WSET had classes all over the world and surely I could find one in Los Angeles, if I were interested. Suddenly, I WAS interested. I wanted to learn more about this mysterious world of wine. Sure enough, a class was starting up in January. I signed up immediately and that's where it all began.
Years of wine classes and academic degrees followed. How wonderful it is to study a subject where you are required to drink! I met the most amazing set of wine enthusiasts along the way. I learned that snobby wine lovers usually have no idea what they're talking about. Many simply have deep pockets so they know what they're supposed to buy and what they're supposed to say but not much more than that. They like to impress people by buying what they perceive to be the "right" bottles of wine and can be rather tiresome. I've found that if you start throwing around terms like malolactic fermentation, tertiary characteristics, or autolytic complexity with authority, such characters tend to pipe down.
What is it about wine that we love? For me, it's the opportunity to "visit" a country through its wine. Well-made wine reflects its country of origin. If the grapes are grown on volcanic soil, you can taste the smoke. If the grapes are grown on iron-rich soil, you can taste the minerals. If the grapes are grown overlooking the sea, you can taste the salt of the ocean breezes. That's the beauty of wine and why each bottle of good wine is like a holiday in a bottle. If you can't afford to fly to the warmth of a Sicilian island, taste the sunshine in a bottle of Sicilian wine!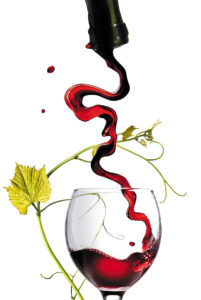 I am also drawn to wine for the incredible history behind it. Wine has played a role in society since ancient times. Jugs of wine were buried with pharaohs in Egypt to be enjoyed in the afterlife. Wine is mentioned in famous works like The Iliad and The Odyssey. Wine plays a prominent role in many biblical stories. It's been a part of man's life since the beginning.
In many European cultures, wine is considered a food and regularly served at meals to adults and children alike, although the children usually enjoy their wine mixed with water. A meal isn't considered a meal unless wine is served with it. How very civilized.
Wine hasn't always been a part of American culture. We didn't grow up drinking it. We drank coca-cola and ate hamburgers in the classic American style. As illustrated on episodes of Mad Men, Americans have always enjoyed a cocktail. Beer has also been popular for centuries. Wine has been produced in the USA for years but never became part of the fabric of our society. Until now.
Immigrants from wine-producing countries brought European grapes and classic winemaking techniques to this country in the mid-1800s. After that, wine steadily gained in popularity but hit a wall in 1920 with the advent of Prohibition. Wine producers across the country were immediately put out of business and vineyards were plowed up to make way for other types of agriculture. Only a few vineyards survived under the auspices of providing wine for religious ceremonies.
By the time Prohibition was repealed, Americans had lost their taste for wine. Sweet, uninspired wines like Mateus and Blue Nun were enjoyed sparingly but wine consumption had lost its sheen. It wasn't until the mid-1970s that wine came back into vogue in the United States.
In 1976, two wines from Napa, a Chateau Montelena Chardonnay and a Stag's Leap Cabernet Sauvignon, were entered into a French wine competition and had the nerve to win. The success of these two wines propelled Napa into the spotlight. From a sleepy, northern California town known more for its sanitarium than anything else, Napa was suddenly a bright star on the map and California has never looked back.
Today, Napa produces some of the best wine in the world and wine-producing areas all over California are revered for their quality. In the last 20 years, Oregon, Washington, and New York have all have become recognized in their own right for fine quality wine. In fact, every state in the union, including Alaska and Hawaii, produces wine. It may not be made from grapes, but wine it is! In fact, you may have already had the pleasure of sipping pineapple wine in Hawaii or rhubarb wine in Idaho.
But wine as a classical beverage is made from grapes, Vitis Vinifera, to be exact, although in Italy's Emilia-Romagna region, interesting and delicious Lambrusco wines are made from Vitis Labrusca. The wines of today are better than they ever have been, and modern wine production is the most advanced it has ever been. Great wines have come out of all corners of the world – Australia, New Zealand, Chile, South Africa – and they are delicious, beautiful wines worthy of world attention. The classic wines of Europe, like Burgundy, Bordeaux, Chianti, and Barolo, are still shining leaders in quality and popularity.
Why drink wine, you may ask. Why indeed? Drink wine because it is legendary. Drink it because it is a piece of history. Drink wine because such great effort and care is taken in producing it. Drink it because it is healthy. Drink it because it gives you the world in a glass. But most importantly, drink wine because you love it.
Cheers!