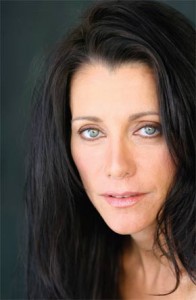 If Broadway awarded a Tony for Rookie (Producer) of the Year, Danville's Deborah Taylor would have won the award in a landslide victory in 2010. That year she was one of the producers who brought both American Idiot (nominated for Best Musical and winner of two Tony Awards), and a revamped production of La Cage aux Folles (Tony Award winner for Best Musical Revival), to the New York stage. Deborah quickly established herself as someone who could produce results due in large part to her love of the art form, the ability to network and bring the right people together and the importance she places on the non-profit theatre world's influence on big stage productions.
Deborah arrived at our meeting following a one-hour spin class that she teaches at the new Danville Fit.  Dressed in an oversized knit sweater and leggings, she has the sultry good looks of a successful TV or film actress. She is of Mexican heritage (sir name, Barrera. Taylor is a "stage name") and possesses a poised warmth reminiscent of a Julianna Margulies. A jazz dancer by training, Deborah began taking acting classes on a dare. She graduated from the Drama Studio in London and began life as a stage actress in the Bay Area and beyond. Along the way, she met and married, settling into a home at the base of Mt. Diablo in Danville. She has a daughter who graduated from Seven Hills School in Walnut Creek and then Bentley School in Lafayette, and is now attending law school in Boston.  Living amongst the well-manicured homes and business parks along I-680, one might think that suburban life could potentially slow down or derail Ms. Taylor's passion for the theater, but Deborah continued performing and in 1992 she won a Best Actress award for her portrayal of Anne Boleyn in Anne of a Thousand Days which was performed at the Dean Lesher Theater in Walnut Creek.
In 2004, while working at the Marin Theatre Company (2004-2007), she was asked to start a new works program. While there, she began developing relationships with new writers, which began her shift from acting to producing. "I became more interested and intrigued by the process of the writer than playing a role as an action," Deborah shared, "I wanted to understand what it takes to develop a new work. I wanted to work with writers, helping them go from an idea, to a draft, to a reading, to a workshop with a creative team and eventually get a production to the stage."
"Deborah has an incredible work ethic and a keen sense of what will transfer from page to stage. Playwrights at every level adore her. What makes her different is her ability to gather a disparate group of artists, inspire and support them to enable them to do their best work."  Gabriella C. Callicchio –Chief Executive Officer, The Walt Disney Family Museum
"The Bay Area theatre community is a thriving, eclectic, intelligent mix of artists. It was and is a great place to experiment, collaborate and grow as an artist. This community supports taking risks as an artist and it empowered me to take risks as a producer," Deborah says. Her first full producing credit was bringing the Tracy Letts play, Killer Joe, to the Magic Theater in San Francisco. Reviewed as one of the best Bay Area plays of that year, Deborah had her first hit and a refined focus. Her theater life was beginning a new phase.
In 2008, she performed in her last show as an actor at the Majestic Theatre in Boston with the Commedia dell'Arte company's production of Tartuffe. Shortly thereafter, she assumed the position of Producing Director of the Zephyr Theater in the West Hollywood. One of the shows she produced at the 99-seat venue was The Last Schwartz, which had an impressive eight month run. "The Zephyr experience was great, but it became clear to me that if I wanted to produce theatre, I needed to look at working in New York," said Deborah.  In January of 2009, she enrolled in the Commercial Theatre Institute in New York City, a fourteen-week program run by and for theatre producers. Despite her cross-country commute she still proudly holds the distinction of being the only student to never miss a class.
During her down time at CTI, she began making the rounds on Broadway. Never one to shy away from a networking opportunity, she called on heralded producers such as Tom Viertel (The Producers), David Stone (Wicked) and Bob Boyett (War Horse) simply to learn more about the business of producing. Around this time, Deborah heard from friend, Tony Taccone, Artistic Director of the Berkley Repertory Theatre, about a new project they were developing. It was a musical based on the concept album, American Idiot, by the band, Green Day. She invited a fellow producer from LA to come to Berkeley to see the show. They met with creator, Michael Mayer, along with Tom Hulce and Ira Pittleman (Spring Awakening) and a few months later she was asked to join the producing team to move the Berkeley Rep production to Broadway. While working on American Idiot, she was offered the chance to participate in another project headed for Broadway that same year, La Cage aux Folles, starring Kelsey Grammer. And, just like that, Deborah had producing credits on two Tony-nominated Broadway musicals.
Every rookie has an occasional slump and the theatre game can be very volatile. Life is not all big hits and Tony awards. Deborah's next project, Elling, a 2011 play staring Brandon Frazier, based on the Oscar nominated Best Foreign Film in 2002, opened at the Ethel Barrymore Theater and closed just three weeks later. "It was a major blow to everyone and a huge learning experience for me.  I trust my instincts more now and am much more comfortable sharing my ideas," Deborah states, "You think you've done everything right, but you just don't know and Broadway can be extremely fickle." Given her early successes, a flop was unexpected and painful. It was acclaimed producer, Jean Doumanian, who, after the final performance of Elling said, "Now, you're a real producer!"
Deborah has since gone on to other projects including The Mountain Top, a play about Martin Luther King, which takes place at the Lorraine Motel in Memphis the day before his assassination. The play, which starred Samuel L. Jackson and Angela Bassett, played to rave reviews at the Bernard B. Jacobs Theatre on Broadway. She also worked with respected producers Bob Boyett and Tim Levy on the transfer of the National Theatre's production of One Man Two Guvnors, on Broadway, which won James Cordon a Tony Award for Best Actor. One of her current projects is The Old Man and the Old Moon, an off-Broadway production conceived by the very hot new band, PigPen, which is currently running at the Gym on JUDSON. It is billed as a play with music. "But it is so much more than that," Deborah proudly shares, "I am constantly looking for work that pushes the envelope. Whether it's something new or one of the classics, I look for projects that will excite, engage and entertain the audience."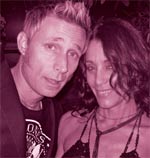 "Deborah has a very special ability to facilitate great artistic partnerships. She has an indefatigable passion for theatre artists and seems at her happiest when she is supporting, encouraging and nurturing them. It makes her a great supporter of Not for Profit companies and a great commercial producer – as the instinct always comes from the quality of the work itself."  Tim Levy, Broadway Producer
Despite her busy schedule, Deborah has been on the San Francisco Ballet's Auxiliary Board since 2006. After hosting the student showcase in 2010, she was asked to chair the GALA for the 2013 season opening night, one of the major social events of the year in San Francisco with over 900 guests. "I hope to bring a new vibe to the event and encourage a new audience to discover the amazingly cool work of the SF Ballet," she says. This includes a Patron party at the Netherland's Consulate and a Benefactor's Party at Germany's Counsel General's personal residence. This season, the SF ballet will be co-producing a new adaptation of Cinderella with the Dutch National Ballet in an exciting work by renowned choreographer Christopher Wheeldon. Deborah and Mr. Wheeldon are also actively involved with a project in development, a musical version of An American in Paris, ultimately headed for Broadway.
Debora continues to run her own production company, FireMused Productions (the idea for the name comes from a prologue to Henry V). This spring she is producing a new musical, Hands on a Hard Body, opening on Broadway in March. Additionally, she is working on a musical odyssey project, with Trey Anastasio of Phish fame, at the La Jolla Play House in Southern California. She continues to serve on the New York based board for TECHTONIC, a non-profit theater project supporting new works such as the Laramie Project, I Am My Own Wife and 33 Variations. When asked to define her typical day, Deborah chuckles before saying, "A producer's role changes with every new project. We essentially oversee all the details, hopefully preserving the integrity, voice and vision of the piece. Staying passionate and curious about the work is the only way to stay in it."
Deborah Taylor's inherit ability to value the contribution of our community based non-profit theaters as it relates to maturing a production to the grand stage is proving she has the skill set to produce results anywhere.