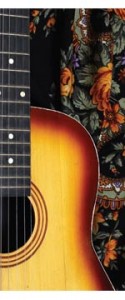 When researching the mysterious Gypsy culture to feature in my next novel, I discovered an abundance of misconceptions, and little-known history of one of the world's most misunderstood and maligned ethnic groups. For about a thousand years the Gypsy diaspora spider-webbed across Europe and their global population is now estimated to be about ten to twelve million.
What I presumed about 'Gypsy Tribes' roaming in colorfully painted bow-top caravans, foot-loose and fancy-free, seemed to have evolved over time to be somewhat stereotypical, romanticized, fictionalized, and at most contrived. So I decided to explore the history of Gypsy culture and correct my delusions.
For centuries, the Roma ethic groups have been enslaved, persecuted and exiled—longer than most minorities—having no terra firma homeland, government representation, or even a common language.
Firstly, referring to the multi-national ethnic groups as Gypsies is considered non-PC by present standards, confirmed to me by foremost authority on the Roma, Professor Ian Hancock, who advised the correct term is Romani. In this piece I interchange both terms to make my point.
Romani scholar and advocate, Ian Hancock, Ph.D., is professor of linguistics at the University of Texas, Austin who states; "Gypsies were fictional, Romanies are actual people…" His comment prompted by his daughter's teacher, who threatened to 'sell a naughty school boy to the Gypsies', thus insulting the child who herself is Roma.
Professor Hancock, authority on Romani Studies, and ambassador to the United Nations Economic and Social Council, finds that Romani, as a multi-national ethnic group, are disadvantaged in a non-Roma gadze world because of the lack of a common language. He made the salient point when addressing the First World Congress in 1971 in his own Romani language; "To achieve the unity of our language will be the first step towards achieving our unity as a people…" He agrees with the integration of all European Romani, but feels total assimilation would result in "identity death."
The lack of a singular common language spoken by the many transnational ethnic Romani groups hinders their communication. Most speak their host country's language, and among themselves, converse in as many as eighty unique dialects and languages that crystallized centuries ago in Anatolia, becoming enriched with Persian and Byzantine Greek loanwords.
The history of the Romani original migrations may be speculative, not written-recorded per se, but scholars agree the gradual exodus started around the 9th century from India's northern Punjab region over a thousand year period. The theory is supported by common chromosomal markers of Asian populations that geneticists have found in many global Gypsy cultures.
Doctor Hancock supports a possible theory that the Indic exodus and diaspora of the Dom may have begun as early as the 5th century, and over many centuries they established their deep roots in Europe. It is thought the 9th century exodus may have been a warrior caste to repel the Islamic invasion, and itinerant castes of metal artisans, puppeteers and entertainers roaming westwards, presumably along the Silk Road route.
The dark-skinned nomadic tribes of animal traders, metal smiths and musician-entertainers, were decimated over many centuries; some sold into slavery in Afghanistan, and others settling in Tabriz, Persia. About 100,000 of the westward wanderers flourished in Byzantium Constantinople. In Greece, thought to be cursed Egyptians, earned the moniker Gypsian that evolved to the term Gypsy.
Continual persecution forged the Romany's destiny to roam, and centuries of enslavement possibly lead to their nomadic existence, able to escape in the dark of night. The sky was their tent, the earth their carpet, their illumination, the moon and the sun, and dense forest canopies their fortresses. Longtime nomadic existences, and being devoid of a cultural determination, forged a common outsider sentiment of the wanderers, and the Gypsies constant drifting migrations became the centerpiece of their rootless lives.
Around the 14th century, Gypsy tribes splintered to North Africa, mingling with the Islamic Moors who invaded Spain; the Iberian Peninsula now enriched with Moorish architecture and the Gitano Flamenco. By the time the fragmented tribes had radiated their spider-webs across Europe, they had garnered reputations as snake-charmers, circus masters, bear-baiters, camel and horse traders, blacksmiths, musicians, dancers, acrobats, puppeteers and sometime looters of treasure.
The Romani had endured centuries of slavery, especially in Romania, finally gaining their freedom after the Abolishment of Slavery in the 1860s, at which time many immigrated to Britain and the Americas.
The short-lived Romani freedom from slavery was assaulted in the late 1930s when Hitler came to power. The Nazis arrested thousands of Central European Roma; some were executed by mobile killing squads, and up to 220,000 were exterminated in concentration camps. Without a common voice, and decades devoid of advocacy, Gypsies remain among the most forgotten of all Holocaust victims, and whose war-time history has ostensibly gone unheard for nearly eight decades.
FABLES, FACTS AND FALLACIES
Elders are revered in Roma communities; the oldest often pronounced king of the Gypsies who oversees adherence to Romani purity laws of birth, marriage and death customs. When a Rom takes a bride, some as young as twelve, the groom's family pays the 'bride price' to the father to reimburse his lifetime 'investment' in his daughter. Even in modern times these traditions prevail; the U.S. 'bride price' may be negotiated for about $15,000.
The Romani peoples typically prefer exterior work; construction, gardening, stone-masonry and metal forging trades, and many women may sell flowers, trinkets or tell fortunes. Their innate preference not to work inside buildings may result from past travails, not purposefully nomadic, but because they were scorned for centuries, and not allowed to settle permanently.
A case in point in England is the recent 2011 Dale Farm situation in Essex, whereby a group of about eighty Gypsy-like Travellers were evicted by the city from their caravan-dwelling pitches, as being camped in uninhabitable green belt zones. Known as Irish Travellers, the groups pitch caravans on open space so they can send their children to school. Their lifestyles echo the Gypsy culture, but ethnically may not be Romanichal Roma per se. Today there is heightened awareness with liberal media and human rights activist support, and their voices are loudly heard.
Caravan-dwelling colonies may not all consist of bone fide Roma or Irish Travellers; many disadvantaged people borrow Gypsy lifestyles without affiliation to any ethnic group, thus may be culturally adopted due to social and economic factors and not based on bloodlines within an ethnic paradigm.

MODERN ROMANI—UNTOLD STORIES
The culture of the Gypsies has long been portrayed in art, literature, music and film; mysterious, romantic, and superstitious; reinforced by such fictional images as Bizet's Carmen and Victor Hugo's Esmeralda. But what we are conditioned to perceive may not be true. Research paints another picture of the ethnic multi-linguistic Romani, who left us no historical tradition of writing per se, or clues linking us to their ethnocentric perspectives.
In order to improve conditions and misconceptions about Roma ethnic groups, humanitarian councils have been initiated to break the cycles of poverty and stereotyping. The Decade of Roma Inclusion 2005-2015 was mandated by a 12-European nation initiative, whereby programmes would improve the socio-economic status, social inclusion of Romani minorities, and allow for a higher profile of their European organizations. Their committed goal is to close gaps between the near-twelve million Roma and the non-Roma in Central and Southeastern Europe.
Since the European Union was initiated—whereby forces joined, allowing EU member citizens to travel freely without visas—the flood gates opened for many Roma in search of better lives. Romania and Bulgaria were the last nations to enter the EU, and thus emigrants, including Romani, entered France, Italy and Spain.
Along with the undocumented emigrants came the criminals, and serious crimes lead to racial tension and prejudice for the newcomers. It was just a matter of time that the Roma got caught in the mix, often living in poverty-ridden ghettos, without sewers and running water. After government crackdowns on crime, the marginalized ethnic group again took on the mantle of 'foreign' pariahs. They had sought a better life, but found scorn and grinding poverty, still roving from nation to nation—still part of the voiceless invisible people without a common homeland.
When crime among the migrants escalated, governments in France and Italy (with already a half million Italian Zingari) cracked down on Romanian and Bulgarian Roma immigrants. In 2008, Italy initiated fingerprinting and identification of all Roma men, women and children, causing a national civil rights outcry.
In France, President Sarkozy ordered the expulsion of thousands of Bulgarian and Romanian Roma, and was hotly criticized that the Romani were already European citizens, free to move to countries of their choice. To expel the ethnic Central Europeans from France was illegal under EU guidelines, and as images of exiled Romany families boarded ships in Marseilles, the world was stunned that the Roma's thousand-year exodus had not yet ended.
After research, I am more apprised of the much maligned Romani culture, and hopefully have journalistically righted some misconceptions.
Research shows that many famous personages are said to have Romani blood; Pablo Picasso, Mother Teresa, Rita Cansino Hayworth, Ava Gardner, Sir Michael Caine, Sir Roger Moore, Sir Sean Connery, Sir Charlie Chaplin, Helen Mirren, Django Rheinhardt, Yul Brynner, Elvis Presley, and someone born as William Blythe IV, who later changed his name to Bill Clinton.