So, here we are, with you once again, just ten short years after the first issue of ALIVE became a reality in November, 2005. Since then you've probably changed some; so have we. If you've been with us since the beginning, let's see if you can recall some of the changes to ALIVE over the years…
Do you remember when ALIVE was simply folded in the middle and bound by two metal staples (called "saddle stitch" in the printing world)? We dropped the staples and moved to our current "perfect bound" style as of our Summer Issue, in June 2006.
How about the width of ALIVE? Do you remember when it was like Time or Newsweek, and only eight and a half inches wide? In July 2007 we added another half inch, becoming the current 9 x 11 we are today.
Can you recall when our cover had the words "East Bay" in small print on either side of the "I" in ALIVE? That stayed with us until the March 2008 issue.
While there have been a number of changes to ALIVE, what hasn't changed is our mission, and how we intend to continue serving you, our readers. Have we stayed true to what I said in my first "Publisher's Message?" Here is the main part of my message from that first issue. You be the judge…
What you hold in your hands is the collaborative effort of a number of people whose desire it is to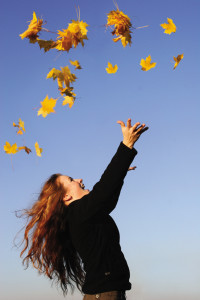 provide you with a magazine that is informative, and hopefully, fun to read. We hope you'll find the information in this first issue useful, and the stories entertaining.
I've been asked many times why we chose the name ALIVE. After many days of considering several dozen ideas, we settled on ALIVE because we thought it best captured the vision of what we hope to express in the months to come. It's our hope that in reading ALIVE you'll feel, perhaps, just a little more that way… alive!
We wanted to create a lifestyle magazine that would be in touch with reality; stylish yet still grounded in our community. Our focus is on home, health, family, culture, and community. We know that's a pretty wide net to cast, but for anyone to be truly ALIVE, we know you'd agree that all of these need to be considered.
Things that are alive, by their nature, change and grow. That is what we hope to do with this magazine. On that point, we are very much a work in progress, and always will be, so please excuse our inevitable foibles. That does not mean we are not trying for perfection, it just means that we know we shall never achieve it.
Part of our effort in trying to make this magazine a pleasure for you to read is our commitment never to take ourselves too seriously; we never want to become just another fluff magazine with an attitude. (And we certainly don't want to make you yawn, either!)
We hope to inspire, and to be inspired by our readers, so we encourage your comments and suggestions. Please, don't be shy in contacting us.
We also hope that you'll enjoy this first issue of ALIVE… and by reading it, you'll feel more so.
A lot has changed in the world these past ten years—some good, and some not so good—but what comes to mind most to us is how much we appreciate you, our loyal readers, for making ALIVE a part of your world, each and every month.