These days, luxury is offered in cars from every corner of the earth. The levels and even definitions of luxury may vary; however, they all claim extreme comfort with commanding handling, performance and in 2014, the cream-of-the-crop models highlight technology. Of course, typically, the more advanced and complete the packaging is reflected in how many tens-of-thousands of Benjamin's one must lay down for the privilege of driving such a car!
One of the offerings from Japan, or perhaps I should rephrase to say; one of the top models, comes in the form of the 2014 Lexus LS sedan. Its price tag may not be on everyone's list, but the overall driving experience is what we dream of at night.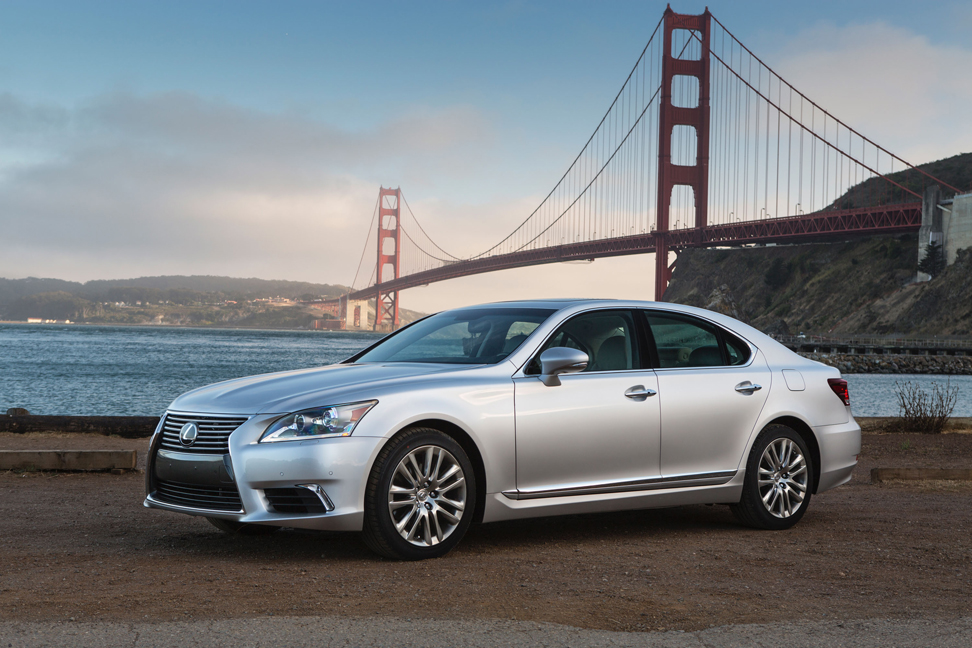 The 2014 Lexus LS is available in the following line up: LS460 Rear-wheel drive ($73,050), LS460 All-wheel drive ($75,995), LS460 L Rear-wheel drive ($79,350), LS460 L All-wheel drive ($82,835), and LS600h L Rear-wheel drive ($120,970).
Lexus redesigned the LS for the 2013 model year and delivers the 2014 version with a slightly more aggressive stance and additional standard features on the LS 460, including heated and cooled front seats, navigation, Bluetooth and iPod connectivity, Bluetooth audio streaming and rearview camera.
Many features are controlled using the Lexus' Remote Touch – a mouse-like controller that allows the user to manipulate the infotainment functions including radio, heating and cooling, navigation and more. It works fairly well; although, it doesn't take much to accidentally bump into it and find yourself going from '80′s alternative rock music to classical jazz.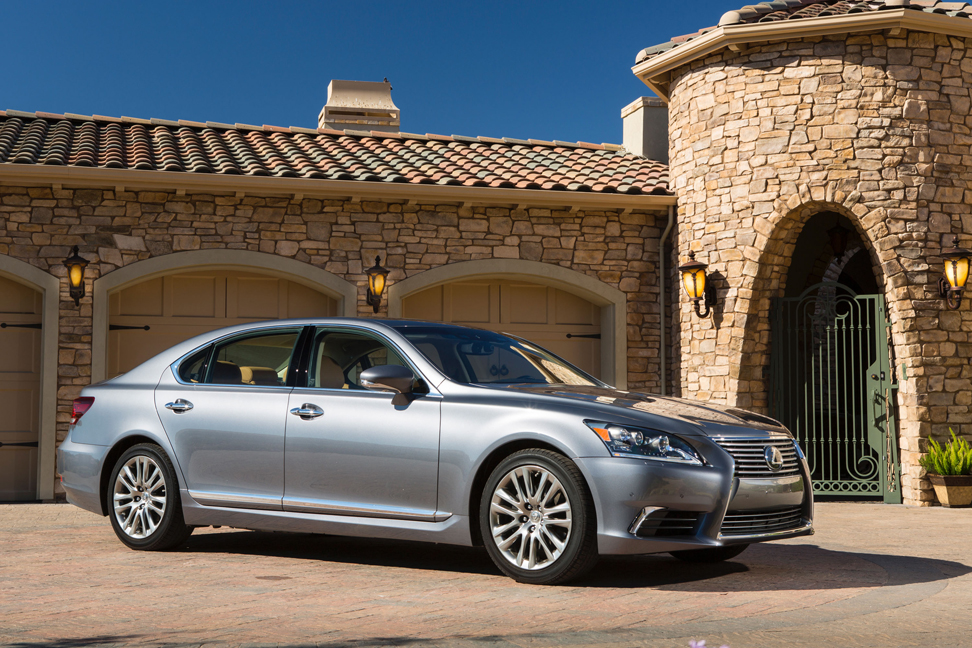 Speaking of music, the LS460′s sound system is a Mark Levinson entertainment system that offers 19-audio channels, 450 watts of power, and an 8GB of hard-drive space for music. Other major features include massaging rear seats, Blu-ray DVD entertainment system, climate-controlled, ottoman-style backseat and a rear cooler box. Plus, new for 2014 is the "Siri ™ Eyes Free Mode," which integrates Apple's Siri voice command system with the car's infotainment system.
While previous generations have been characterized as having conservative styling, the 2014 Lexus LS generates more of a buzz with its new "Spindle" corporate grille that blows back into the creases of the hood. As part of the 2013 redesign, Lexus also reworked the rear-end adding a strip of chrome that runs over the license-plate area and connects to the new tail lamps.
There is plenty of passenger room, especially for the rear occupants. Comfort is delivered with ultra-high-quality leather and beautiful wood trim throughout the cabin. For those seeking even more interior room, Lexus offers the LS460 L model that adds 4.8-inches to the wheelbase and overall length. Talk about having plenty of legroom for even an NBA player!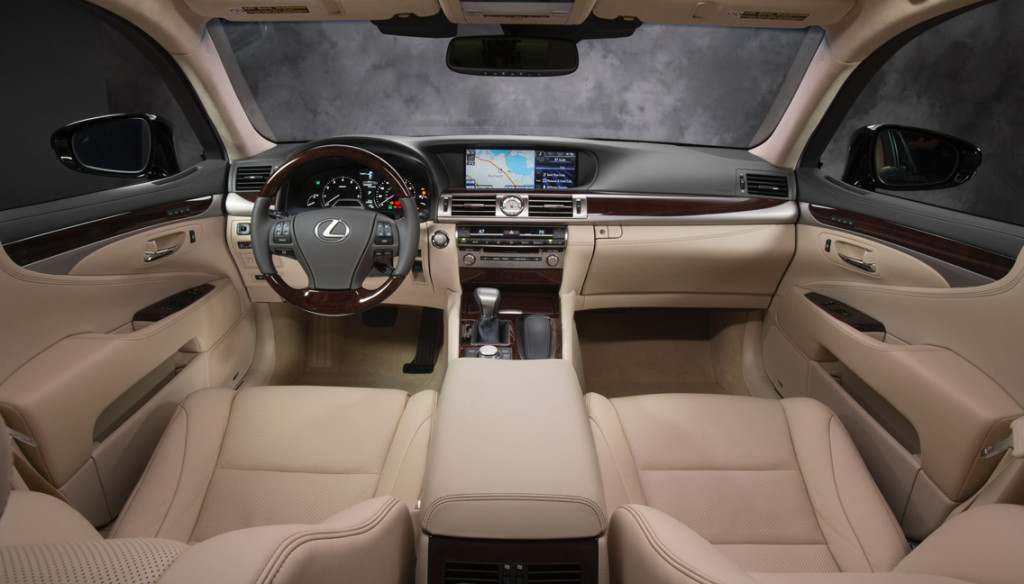 Performance is driven from a single powertrain source – the 4.6-liter V8 that is mated to the world's first eight-speed automatic transmission. The engine with rear-wheel produces 386 horses at 6,400 rpm and 367 lb-ft of torque at 4,100 rpm. The 4.6-liter with AWD drops the numbers to 360 horses and 344 lb-ft of torque. The EPA numbers are rated at 16 City and 24 Highway (RWD) and 16 City and 23 Highway (AWD).
Cool Features:
Siri ™ Eyes Free Mode
Integrates Apple's Siri voice command system with the car's infotainment system
AWD option
Safety on the 2014 LS460 comes standard with dual front, knee, side and side-curtain airbags, traction and stability control systems, electronic brake force distribution and brake assist. Rear-side airbags are available as an option. Other optional safety features include a Pre-Collision Safety system with Collision Avoidance Assist, which is designed to help the driver avoid or mitigate collisions with vehicles and pedestrians.
In Summary – The 2014 Lexus LS460 offers luxury buyers all of the bells and whistles in many forms including, for the economically minded folks – a hybrid version. It handles wonderfully, has a smooth and powerful engine and an interior that is loaded with comfort and high-tech gadgets. The LS offers an F-Sports package that increases  edginess and includes a number of aesthetic and performance upgrades to the inside, exterior, and suspension.
Specifications
2014 Lexus LS460 4-Dr Sedan
Base price:               $72,140 as driven: $81,179 (including destination and optional features)
Engine:                       4.6-liter eight-cylinder
Horsepower:            386 @ 6,400 RPM
Torque:                       367 @ 4,100 RPM
Transmission:          8-speed automatic
Drive:                           Rear-wheel Drive
Seating:                       5-passenger
Turning circle:         35.4 feet
Cargo space:              22.2 cubic feet
Curb weight:              4,233 pounds
Fuel capacity:             14.5 gallons
EPA mileage:              City16/Hwy 24
Wheel Base:               116.9 inches
Warranty:                   4 years/50,000 miles powertrain limited
Also consider:            BMW 7-Series, Jaguar XJ, and Mercedes-Benz S-Class