I have been furnishing this nonsense to Alive magazine for a few years. At the time I began, a very good friend, Paul Hirsch, also worked regularly with Alive, providing excellent pieces on sports—particularly Baseball. Paul and I became friends 30 years ago when he wandered into the great watering hole in Oakland, Kings X. Kings X was the Bay Area home of Trivia from 1978 to 2002, when it closed.
Paul and I became friends, largely due to our mutual love of Baseball. Another good friend, Mike Tormey, along with Paul and I appeared regularly on the Ron Barr Sports Byline radio show, answering call-in questions from listeners who tried to stump us with Sports Trivia questions. Thanks to Paul and Mike, we acquitted ourselves very well. During that time, Paul and I became special friends.
Along with being a gifted writer and Sports expert, Paul was a devoted family man, who never failed to make his youth league games faithfully. It is with great sadness that I learned, a few days ago, that Paul had died much too soon of brain cancer. What a loss, particularly for his family. At my age, I am becoming used to friends passing away, but it should never happen to someone as young and vibrant as Paul. I hope you forgive me, but this month we do Baseball as a tribute to my friend.
1. Who was the manager of the Giants in their inaugural season of 1958?
2. Who played center field for the A's in their inaugural season of 1968?
3. Paul had a Baseball card of him in a Dodger uniform. That was his team and his idol was Sandy Koufax. Koufax threw a perfect game in the 60's against the Cubs. The Cub pitcher threw a one-hitter in the same game. Who was he?
4. In the 1957 World Series, one of the pivotal plays occurred when a Milwaukee Braves batter proved that he had been hit by a pitch by showing the umpire evidence of shoe polish on the ball. Who was that batter?
5. Twelve years later, a New York Met batter did the same thing for the NY Mets. He had the same last name as the player in question five. Who was he?
6. What was the name of the little fellow about three and a half feet tall who batted for the St. Louis Browns on the last day of the 1951 season?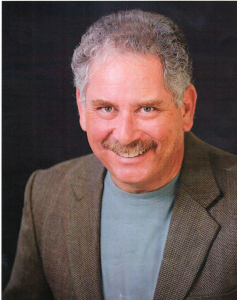 Paul Hirsch
August 12, 1957 – July 26, 2014