When a 13-year girl died last year from a peanut allergy after eating a snack at a children's camp near Sacramento, my heart broke for the family. By the time her father, a doctor, gave her the epinephrine shot, it was already too late. The child went into anaphylactic shock and died within minutes.
I knew about allergies to this lowly legume, knew that children couldn't take peanut butter and jelly sandwiches in school lunches, and knew about severe allergic reactions, but until I researched the subject did not understand the extent of the problem. Peanuts and tree nuts can cause fatalities, not only with direct contact, but with cross-contact, or even the culprit being airborne.
I learned that peanut allergies can send someone into sudden anaphylactic shock, restrict the airways, and in some cases, cause death within minutes. This severe reaction mostly affects people between 14 and 24, and also young children. As many as 500 cases a year are reported; about 150 of those affected will die. Strict avoidance of either ingesting or being around peanuts, and its by-products is advised. If inadvertently indigested, the allergic person must be given an epinephrine injection immediately.
There seemed to be no way to alert anyone that peanuts were in certain foods or even near the allergic person, and even the most vigilant parents could be caught off guard.
I did not know about the lifesaving medical detection dogs, also called peanut sniffer dogs until shopping in a big box store. I saw a young girl with a dog wearing a red vest indicating it was a service dog. Out of curiosity I asked the child if I could pet the Labrador which immediately wedged itself between the girl and me as I approached.
"He's my peanut dog…" she explained, and told me of her allergy.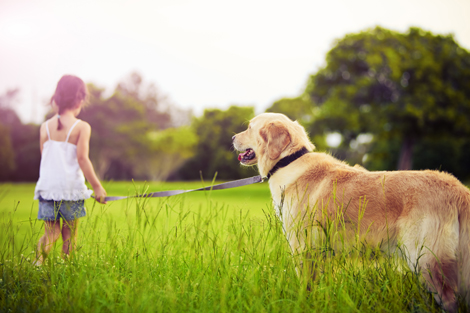 I had not heard of 'peanut dogs'. I soon found out the working sniffer dogs alert children with serious allergies when peanuts, or derivatives, are nearby. This allergy is also caused by peanut by-products; peanut butter, peanut oil, or even a smidgen on an unseen mousetrap. Medical detection dogs sniff out the culprits and save lives.
Dogs have 1000 times more powerful olfactory senses than humans, able to discern multiple odors within a single object. I knew about the narcotic sniffers from the Danville Police Department when I wrote about the K-9 Unit and the Patrol Belgian Malinois dogs, but knew nothing of peanut dogs.
To get the scoop from one of the nation's best service dog trainers, I called Sharon Perry in Texas. Sharon has trained Narcotic sniffer dogs since 2000, and was the first person to train allergy alert peanut dogs in 2005.
Sharon Perry took an early retirement from her job in chemical engineering, and started her own K9Motel; Southern Star Ranch Boarding and Canine Training Centre in Florence, Texas. She said it takes about nine months to train a medical detection canine, and concentrates on only three dogs at a time.
Once the dog is trained and tested, it then takes another two weeks or so to work with the parent handlers to build trust and understanding with the peanut dog. After the allergy sufferer meets the dog, it becomes the child's shadow, they become as if one.
Perry said the difficult part of the training is to find the perfect sniffer dog, mostly Labrador Retrievers or Lab mixes. The bomb and narcotic German Shepherds or Belgian Malinois dogs must have high-energy focus, be aggressive and feisty, and are tested to meet standards to be deployed to the military and K-9 Police Patrols. In other words, the shadow dogs need to be calm, obedient, and accurate, and devoted to taking joy in their job.
"It can take four months to find perfect peanut hunter dogs, before training even starts. I choose them for their calm temperament and ability to learn. I'll drive 800 miles or so to pick up the perfect dogs," Sharon Perry said.
After the nine-month preparation period, and thorough testing, the dog is ready for its new home and will shadow the child twenty four hours a day. The cost for a lifesaving canine is about $15,000.00; a small price to pay to save a child's life and have peace of mind for an extra layer of security,
After the dog's new handler has gone through the onsite two-week training to learn to work with the service dog, it then becomes a bond of trust between child and the shadow dog. It is not often an easy task initially to establish the trust. Perry explained.
"One eight-year old boy had never eaten in a restaurant for fear of being served something with peanuts. He was scared; he knew how dangerous it was. We took the boy and his new dog to a restaurant; they ordered manicotti. The boy finally put some in his mouth after the dog checked the food. It was the first time he had eaten outside his mother's kitchen. I explained to the boy that he had to trust the dog."
The child and his dog become one; they go on planes, trains, busses, cars, and the dog accompanies the child to school daily. The dog is not a plaything or pet, it is a vested working service dog with impeccable manners to provide independence for the child with allergies.
Many children with peanut allergies only travel in their family's own vehicle, rarely visit other's homes, and are often home-schooled. But when they do attend regular school the children are advised to let the service dog stay calm and sit under the desk.
After explanation to the other students that the shadow dog is working, soon no one even notices the animal. The alert dog faithfully remains close to his ward protecting him from the hypersensitivity of peanuts or other pre-determined allergens night and day. The medical detection dog is a hero; the medical detection dog saves lives; the medical detection dog is always obedient and can be taken everywhere.
PEANUTS
Peanuts do not grow on trees, they are not really nuts at all; they are legumes, like lentils, beans, and soybeans that grow on low-growing hypogaea bush-like plants. Pod seeds drop from tendrils and the peanuts mature underground.
China is the world's largest peanut producer, introduced by Portuguese traders in the 17th century. South Africa, India, Nigeria and Indonesia grow peanuts. The U.S.A. produces only 7% of the world's peanut crops in Georgia and Texas.
The peanut was already known in pre-Columbian cultures in Paraguay and Bolivia, and archaeologists have found evidence of the oldest specimens in 7000 year-old ruins dating to circa BC 5000.
Peanuts are everywhere, even in the most unexpected places such as animal feed until the 1930s. Since the turn of the last century peanuts have been in Cracker Jack and other nut-studded candies; Babe Ruth and Mars Bars. Peanut butter is a high-protein mainstay of summer camps and school lunches.
Many ethnic foods contain peanuts; Asian, Indonesian, African, Middle Eastern and South American. Peanuts, oils and by-products are found in candies, chocolates, ice cream, vegetarian foods, chili, eggrolls, enchiladas, hot chocolate, pancakes, medicines, cosmetics, soaps, dyes, varnish, paints, polish, solvents, lotions, salad dressing, nitroglycerin, plastics, glue, fuel, bird-feed, wall-board, compost and fertilizer. Peanut flour is in gluten-free products, peanut powder, pastries, breads, pancakes, desserts, cooking oils and canned goods. We may never be aware of where the peanut lurks.
Peanuts are susceptible to underground contamination during growth and storage, leading to infection by the mold Aspergillus flavus releasing the carcinogenic substance aflatoxin. We voraciously consume peanuts on the presumption that all peanuts are tested for this mold.
We ask, what could have caused the recent rash of allergies? Could there hypothetically be problems with peanut crops handling? Could there hypothetically be a problem with the inspections? What standards are set in place for imported peanuts? How much of the imported peanuts withstand stringent testing? How much is allowed through without being declined?
The mystery to be solved is why there has been a tripling of allergy related cases, an 18% increase from 1997 to 2007?  What changes took place during that specific ten-year span?
There are no confirmed treatments to cure allergic reactions to peanuts according to F.A.R.E.—Food Allergy Research and Education. About 10 – 20% of kids outgrow the allergies. But in the meantime, will parents continue to take chances?
According to some hypotheses; the banning of peanut products in schools, public places, and some homes, may mean that the gradual desensitization of an entire generation may be the culprit. Parents are advised to gradually introduce peanuts, or peanut products to children age three or over. The operative word is gradually.
Some researchers state that children who are over-protected from germs and dirt by hand-sanitizers and over-washing, called the "hygiene hypothesis" may add to the situation by inhibiting their natural immunity.
Others hypothesize that imported peanuts with different harvesting practices, oven-drying methods, processing and storage, may present the problems heretofore unknown. Some researchers hypothesize the theory that peanuts that are roasted may cause the peanut allergen Ara h2 to become a stronger inhibitor of the digestive enzyme trypsin. We may never know the true culprit for the rash of so many allergies.
In the meantime, parents who have a child with known peanut allergies may consider introducing the shadow dog into the child's life to guarantee that no peanuts or by-products ever get close. The shadow dog is not only a working canine, but a faithful pet, and a tried and true solution to accidental ingestion.
I recall now with a deeper understanding why the shadow dog in the store put itself between me and its ward. It was sniffing me out in case I had peanuts in my pocket or residue on my hands, and that's why the faithful Labrador created a gentle wall of defense.
Enquiries: www.southern-star-ranch.com