Summer's coming and that means time for vacation! You've got your passport, reserved the kennel for Rover, stopped the mail, notified your bank, got the neighbor kid to water the tomatoes, made your reservations, booked the car/plane/train, packed your bags, made your list, checked it twice…PHEW! Preparing for vacation is exhausting.
But all the preparation in the world means nothing if you haven't prepared the most important thing of all: You!
Livermore, California wellness experts, Dr. Anita Haque and her certified fitness trainer husband, Don Parker, know all too well what happens when people forget about preparing their bodies for vacation. They've seen it dozens of times – people heading out of town unprepared for unusual physical conditions or situations, and then getting sick or having a terrible time, and then needing a vacation from their vacation when they get home.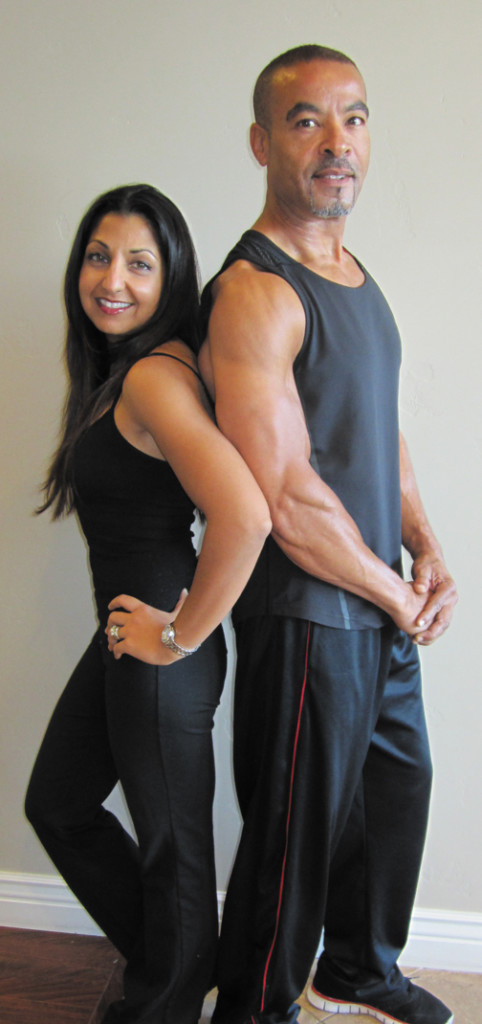 "People save their money for years to take the trip of a lifetime, and they prepare for months in advance," says Haque, "but because it's vacation, they think all the prep is in getting out the door, and they ignore that their bodies need to be prepped too."
So Haque and Parker created the Healthy Travel Docs program, where would-be travelers consult with the duo, generally six to twelve weeks in advance of departure. Since I'm going to Italy at the end of the month, I decided to make an appointment and was super impressed with this dynamic duo, who obviously practice what they preach.
Alive Magazine: Why did you come up with this?
Healthy Travel Docs: Over the years we've had several patients and clients seek health advice from us prior to going on vacation, hoping to be in better shape physically. But more often, we've seen people after their vacation complaining of more health issues that they didn't anticipate. We figured if we could come up with a system for people to prepare for conditions or situations physically before they went away, then they could actually avoid some of the disasters we hear about when they return.
AM: What do you mean by disasters?
HTD: Don actually did get a call from a very overweight client who was going on a major walking vacation. He told her it wasn't going to be easy but if she worked at it every day for three months and came in to see him every week, she'd be ready for it. This poor client felt it was too much work to prepare, so she went off on the walking vacation anyway, without the prep. Sadly, the complete and sudden change in lifestyle without easing into it, proved to be too much for her.
AM: What would the regular traveler get out of coming to you?
HTD: We start with a detailed questionnaire to find out exactly the type of trip they are taking. How are they getting there? What will they be doing while they are there? Will they be at a higher altitude or engaging in waters sports like scuba diving that will affect their breathing and lung capacity? What types of foods will they be eating? How much walking or relaxing will be involved? What is their current health status and what specific goals do they want to accomplish? Then we develop a specific plan for their situation, which may include a specific training routine to get their body ready, or it may include some chiropractic work to help mobilize joints and promote flexibility. It also includes a plan with some simple steps and tricks they can do during their trip to maximize their energy and vitality such as improving their breathing for water sports. Vacation prep almost always includes specific tips for dealing with over-eating, detoxifying when necessary, avoiding aches and pains from sleeping in a different bed, and best ways to travel on a long plane ride or road trip. We make a plan to stay in shape and avoid putting on 10 pounds during a cruise for example, without feeling restricted during the trip. And in case they do suffer a "cramp in their style" such as a pulled muscle or issues from eating different foods, we are only a phone call or email away to offer advice and support so they can get back to enjoying their vacation.
AM: Who tends to take advantage of your Healthy Travel services?
HTD: Our clients are all ages and come from a variety of backgrounds. We're just as likely to see seniors preparing to enjoy a special walking tour or cruise as we are the weekend warrior who wants to get the most out of his three-day weekend. We also have people who are regular travelers for their jobs and need tips on how to maintain a healthy lifestyle while they are not home. The truth is, even if they're simply lying on the beach, playing golf or riding an ATV in the desert, their bodies are most likely being put through more than their "regular" lifestyle, and they can really benefit from specific tips and advice to help them feel as great as they can.
AM: Why is this important?
HTD: People save all their lives for a dream vacation, and they get so busy preparing to get away, wrapping up things at work, getting the house ready, finding a place for their pets, having someone water their plants or check their mail that they forget about getting their bodies ready for a change in their everyday routine. Travel is supposed to be a blast but it isn't enjoyable or as enjoyable if you are feeling uncomfortable in your own skin from not knowing how to deal with the changes that you will be dealing with. Even a simple weekend away with excessive food and alcohol can cause quite a bit of havoc if you don't know a few simple things to do to avoid the aftermath.
AM: What are some of the benefits you've seen in patients/clients?
HTD: Some of the major feedback we hear from our clients is that they were able to do more than they thought they would physically and report coming back home with more energy and not needing a full week of rest and detoxification to get back to feeling like themselves again. Also, it has helped people in a very simple way by implementing very simple things that they didn't know about before and that they can continue doing when they return. Overall, it brings on a happier and healthier trip and homecoming!
AM: What types of things have the most impact on health when we're traveling?
HTD: Most people forget about the changes their bodies go through when they're traveling such as:
• Being uncomfortable from the method of travel whether it's a long plane ride in an uncomfortable seat or a long road trip.
• Eating more than usual and then having an upset stomach or constipation and not knowing what they can do naturally to avoid it or stop the symptoms.
• Drinking more than usual and not having a solution that can help them avoid missing the next event or being lethargic or in bed on their travels.
• Sustaining injuries from being more active, playing hard, doing water sports, adventure-seeking, etc. making them incapable of doing what they really want to do on their vacation.
AM: What is an example of a vacation "gone wrong" that the Healthy Travel Docs might have helped avoid?
HTD: A great example is a trip to Las Vegas where "living large" and going all out can wreak havoc on the body and therefore the trip itself. For example, someone who may be indulging in more alcohol may want to plan on drinking extra water with some lemon and ginger before they step foot out of their hotel room to keep from getting sick. We can also help you deal with the after affects of a heavy night of partying by having a banana ready and using the spa facility for a 10-minute sauna session to sweat out the toxins. Another tip for the Las Vegas weekend is to eat energy boosting foods such as berries and broccoli since sleeping may not be high on the priority list. Adding alkaline water and other alkaline foods can also help someone stay alert and keep the party going without too many negative body ramifications. Even adding a few quick stretches with some deep breathing can help keep the day going and prevent body ailments.
AM: What about seemingly harmless vacations, such as family reunions or going home again? Do people benefit from help before going on those kinds of vacations?
HTD: Mental stress is probably worse than the physical stresses of vacation as mental stress usually leads to physical changes too! That's why someone who may be more anxious, nervous or mentally stressed before a vacation would benefit from tips involving a simple five minute breathing and stretching routine designed to calm the body and mind. Sometimes a quick preplanned exercise routine can help diminish stress or be an outlet. In addition, certain foods can help with stress, so pack a calming herbal tea and add specific music to your playlist that will be soothing to the mind. There are even certain spices such as cinnamon and turmeric that can help with mental stress too, and they're easy to pack.
AM: So when we come home, what's the best way to get back into the swing of things?
HTD: We abide by the 80/20 rule: Eighty percent of the time you're being mindful of what you eat and drink, you're exercising regularly, and doing all the things you're supposed to do. The other twenty percent, live it up. Weekends should be celebrations. Works for us.
I'll say. I'll have whatever they're having. Happy (and healthy) Trails, travelers!
About America's Healthy Travel Docs
Dr. Anita Haque is a practicing Chiropractor, Certified Fitness Trainer and Wellness expert. Author of The Chiropractic Way to Health, A Healthy Back Pack, A Healthy Spine! and Exposed! 10 Secrets to Health & Happiness, Dr. Haque focuses on educating her patients and community on natural health and wellness. Her main focus is strengthening the body while correcting spinal issues. She and her husband, Don Parker, certified fitness expert and personal trainer, help families get healthy naturally through Chiropractic care, exercise programs, natural weight loss programs, rehabilitation, massage, and nutrition. For more information, visit HaqueChiropractic.com.
Don Parker, ACE Cert. has always been an advocate of health and fitness. In early childhood, he discovered weight training which soon became his passion. After receiving personal training certifications in affa and ACE, Don left his job in corporate America to follow his dream of helping others with their fitness and training. He started at 24 Hour Fitness where his clientele grew rapidly, allowing him to open Lifestyle Fitness in Northern California in 1999. He and his wife, Dr. Anita Haque, in conjunction with Haque Chiropractic, work together to enhance the wellness of their clients and have developed exercise videos for those who suffer from back pain and want to lose weight. For more, visit DonsLifestyle.com.
Healthy Travel Docs Quick Tips:
1) Get over jet lag by resetting your sleep cycle as quickly as possible. Stay up until it's bedtime in your new time zone. If you do wake up too early, try some dry red, tart cherries or some warm chamomile tea. And try counting your breaths rather than letting your mind wander.
2) Motion sickness can be minimized by gazing at a stable object and keeping stomach-gentle foods on hand like ginger and Kombucha tea.
3) European vacation with lots of walking? Leg strengthening exercises combined with uphill intervals on the treadmill will build stamina.
4) Keep sugar down by ordering cocktails without the simple syrup.
Just in case you need it: Hangover Cure
12-18oz of fresh clean water (preferably alkaline)
1 cube of ginger
1 lemon
Dash of cinnamon
Dash of cayenne pepper
4-6 drops of liquid Stevia or ½ tsp of honey
Blend all ingredients together or grate ginger into water and add the rest of the ingredients, mix and drink down!