Over these past few months, I have shared with you the stories of some of our nation's veterans who have so bravely defended our freedoms. While I absolutely love retelling their milestones, accomplishments, and lessons learned, and try to do so with as much authenticity and emotion as possible, nothing beats hearing these truths in person, directly from the individuals who have experienced them. Meeting and getting to know these men and women and their inspiring stories is, without doubt, one of the most rewarding parts about the work that I am fortunate to be able to do, and now, you too can meet and be inspired by these incredible veterans at our yearly Sentinels gala.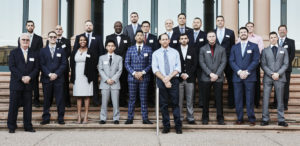 Every year, we hold this gala to honor and recognize the achievements of our Sentinels and our supporters' – that's your – part in their success. Simply put, the event provides a unique opportunity for you to meet the inspiring, driven individuals whose lives are forever changed because of your support. It is a chance for you to put faces to the names and stories of the men and women who you have read about on these pages, to greet them, to talk to them, to thank them.
We have some incredible speakers lined up this year, including Sentinel Chris Judge, US Navy, who has thrived despite his injury sustained in Iraq. Now a husband and father to two young children, Chris has completed his master's degree and works for the US Department of Homeland Security, proudly continuing to help keep our nation safe long after his time in the military has come to an end. An inspired speaker and extraordinary person, Chris will take you on a journey that is sure to leave a lasting impression. His story is moving, courageous, and real—and I cannot wait for you to hear it.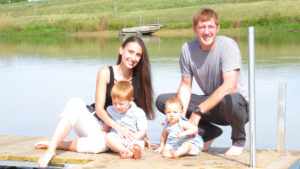 While all our Sentinels' stories are different, they all have something very powerful in common: utmost perseverance. Even in the face of extreme difficulty, they have not only pushed through but thrived. And they were able to do so because of your – our community's – help.
I strongly encourage and invite you to join us for this special event and see firsthand the impact of your support. It will be an experience like no other.
The Sentinels of Freedom Annual Sentinels Gala will take place on Saturday, April 14, 2018, at the Blackhawk Automotive Museum in Danville, California. To learn more and purchase tickets, please visit www.sentinelsoffreedom.org/2018-gala.