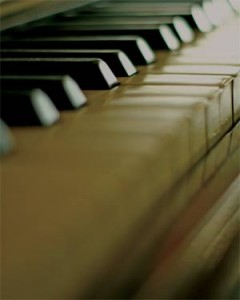 With the not-so-recent explosion of food exposure on television, dining out too often ends up with that "been there, done that" flavor — that is until you venture into That Bar and Grill in Danville. The bottom line is: If you haven't been there, you haven't done that!
The theme is dueling pianos, and yes, if you have never been to New Orleans, it is literally the coolest thing west of the Mississippi!
Owner / Operators Stephany and Ashley are everything that one can hope for with a newer enterprise. They are not the women behind the curtain but rather a hard working, hands-on duo that spend their valuable time tending bar and forging the ever-important personal relationships that living in a small town require. Being local themselves not only gives them the know-how but the drive to make sure that we will know them for a while.
The piano bar motif is the difference but the food is the comforting familiarity….with a twist.
That Bar just recently added "and grill" to remind all of us that beyond the place to go for any of your televised sporting events, brown bag beer specials on PBR, sing along entertainment, corn hole tournaments (call and ask), or goldfish races (also a good reason to call), they have food. Good food!
Chef Francisco Ruiz, formally of Blue Footed Booby Canoe Club and Fat Cactus, has done his work and done it well. This man never went to work, he went to school, learning tricks of his trade as he went along, finally entering an arena where he could flex his culinary muscle.
A few notable things set Chef Ruiz apart. First, with barely enough room in the small kitchen for him to spread his wings, he did his work in advance. (I know because I went and visited him there a month before they opened and he had the look and the sweat of a man who was serving a party of 300). He was already fine tuning each individual dish to fit into that illusive category of "different yet familiar." That frees up his day-to-day to create specials at will—and create he does—one dish, one ingredient at a time.
Not just a kids menu, but a Little Rockers Menu
Not just fries, nachos and wings but Clams, Pizza Bites and Goat Cheese Dip.
Not just grilled cheese and BLT's but Monte Cristos and Caprese.
Not just roasted chicken breast, ham steak and beef stew, but Scallops, Risotto, Ahi Tuna Steak and Ribs.
And Burgers? How about the eating challenge that has gained national notoriety—five pounds of melty, meaty goodness.
Fine dining flare in a relaxed environment with grill prices! Yes Please!
It seems almost silly to say, but sometimes you just want a good salad, and there's nothing more dismaying than opening a menu and getting to choose between mixed greens or Caesar…blah!
My favorite lunch dish at That Bar and Grill is the Popcorn Chicken Salad with avocado as an ingredient, not just an "add-on."
People are talking about That Bar and Grill and for good reason. The owners have their plan and execution in working order. They care and take great pride in what they do — and it shows. They fly in piano talent from all over the country and don't try to get the expenses back on the menu. They are the Sam and Diane of Danville and quite simply put, if you have not been there before then you really must find out what everybody is talking about. This isn't a bar and grill…It's "That Bar and Grill."