Tri Valley resident, David Victor, former member of the mega-popular classic rock band Boston, is launching Strum & Spirits, a "guitar and sip" class for music lovers. The structure is similar to the popular"paint-and-sip" classes, only here the art is making music. The class is tailored for beginners and even the guitars are provided. David will share the basics of the guitar, and take you step-by-step through the cord progression of a classic rock 'n roll song. By the end of the class you will actually be playing along with everyone else.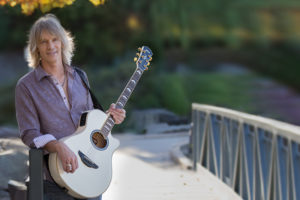 Along the way, you enjoy wine or beer in a relaxed and social setting while David also entertains you with rock and roll stories of his time on the road and in the studio with Boston. Strum and Spirits is ideal for private parties, company functions, corporate/team building events and neighborhood socials. David recently inked a deal to produce his own line of acoustic guitars which he will be selling at shows and classes.
David says the classes are picking up momentum and he could even see franchising the idea one day. He has teamed with Carol Shelton Wines to use her Wild Thing line at several of his shows. Additionally he has been approached by a private chef to do in-home private parties consisting of food, spirits and music.
Each class wraps up with an audience participation/play along and an acoustic performance of a few songs by David. Given David's history of life in the studio and on the road with Boston, BOSTYX and Rock Stars & Stripes, this is a special chance to see him perform in an intimate setting.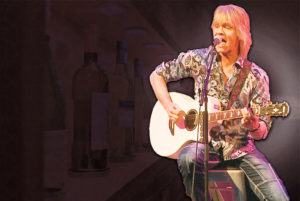 Upcoming Strum & Spirit events open to the public include July 13thand August 17that the Grand Theater in Tracy, August 4th at We Olive in Walnut Creek and August 24that the Firehouse Theater in Pleasanton. These events are open to the public. To sign up, visit StrumAndSpirits.com