This month, we celebrate Veterans Day, a day that provides us with a special chance to take away time from our busy schedules and think of and thank veterans for the sacrifices they have made for our common good and wellbeing. It is a day for us to honor the brave men and women who have selflessly served, and in many cases still continue to serve, our nation.
When I talk to the veterans in our program, I am continually inspired by their desire to continue serving others after their time in the military has come to an end. Not surprisingly, this kind of sense of commitment is not uncommon among veterans in general. Many veterans also make it their mission to help, in one way or another, other veterans making the transition to civilian life. To me, that is incredibly admirable.
One of these veterans committed to a lifelong mission of service is a Sentinels of Freedom program graduate Doug Connor – a man who overcame a difficult transition and is now using his skills and personal experience to help other Veterans on their post-military journey.
First Lieutenant Doug Connor, US Army
Doug joined the Army at the young age of 17 and served for three years before deciding to pursue a degree in nursing. When the war in Iraq started, however, Doug felt like he could make a difference with his training and returned to active duty. He served at Walter Reed Medical Center's surgical ICU and was deployed to Mosul, Iraq, from 2005 to 2006. "It was a tough year," he says, "There was a lot of pain to work through."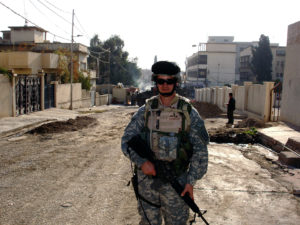 After having completed his time in the service, Doug decided to "make a go of the civilian world again," as he called it. He started working but was feeling depressed, and his PTSD became overwhelming. "My time in Iraq and at Walter Reed was hard to shake," he explains. Doug sought help from the Concord Vet Center and completed a program at the National Center for PTSD. While there, he started to heal.
When he returned home, Doug decided he wanted to go to graduate school and become a Family Nurse Practitioner. "The problem was, I didn't know how I was going to take care of my responsibilities to my family and achieve this goal," he recounts. Determined to not give up, Doug started researching scholarships and found Sentinels of Freedom.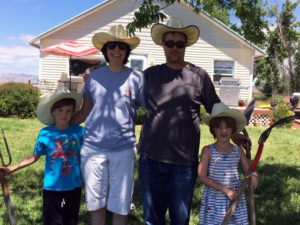 I was actually the one to return Doug's first call to our organization. I remember being inspired by his perseverance and invited him to come in and talk to me in person. After Doug was accepted into the program, he moved to Walnut Creek with his family. "The Sentinels team made sure that my goals would be achieved," he told me recently. I think he finally felt like he had a clear direction to move towards.
Through SOF's comprehensive support, Doug was able to complete his degree and find his first job. Wanting to help other veterans, he eventually started working for the Department of Veterans Affairs, where he felt he could make a meaningful impact. "The veterans have great need, and I feel like I am paying forward what was done for me," he says.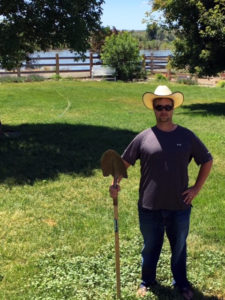 Because of the help of our community and supporters, the veterans in our program have the chance to pursue their dreams and continue giving back after their service. Hearing veterans like Doug say that "I truly believe that my life was changed by picking up the phone and talking to Mike" truly makes it all worth it. I believe it is incredibly important for us to give back to our veterans after everything they have done for us, and I am glad we have Veterans Day to remind us of that importance.
To learn more and to make a difference in the life of a veteran like Doug, visit www.sentinelsoffreedom.org.