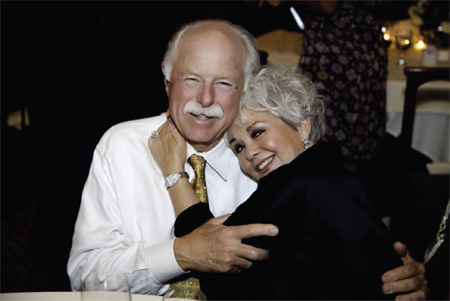 Who are the important men and women among us? What actions define the character of one's personal substance? Important people are all of us; we are the history makers, people who give back to others—sharing and caring, showing compassion, generous with time and talents. By supporting communities, we demonstrate benevolence by example; children learning the virtues of charity by observing their parents, grandparents, families, neighbors and friends—all giving back by helping in schools, churches, museums and hospitals. Many philanthropists are able to give on a grander scale, with foundations, financial grants, or networking to rally community support. The principles of philanthropy are not confined to finances, but also the little acts of kindness that repair communities and can incrementally repair the world. I heard my Irish mother say once that charity begins at home—and our home is Mother Earth.
The virtue of giving, sharing and doing good works for the single body of humanity, can be galvanized in us through religion or philosophy. The Christian faiths teach us that charity is a virtue and in the Jewish faith, it is the Sedaka—meaning righteousness; in the first book of Isaiah—give to people, devote to justice, uphold the rights of orphans, and look after the widows….

CHILDREN CAN REPAIR THE WORLD
If only space were not an issue, I could mention the myriad of benevolent people—I could compose a tome—a Golden Book of Givers. However, I feature but a few, highlighting how young children can truly make a difference—compassionate, kind and caring children—too many to mention.
Let me start with the charities I know in Danville; children at St Isidore School have raised, not only money, but have gathered baseball equipment; bats, balls, shoes and uniforms for Father Frank's Kids, Inc, who sponsor orphans in Latin America. The FundaField.org charity, run by kids, founded by Monte Vista High students, has raised $129,606 for equipment and soccer fields in Africa—all fenced in Bush Country to prevent elephants from tearing up the fields. San Ramon Valley High students sponsor many charity clubs and volunteers raise money for various causes.
There are hundreds of such call-to-action opportunities in our area, and all over America—children helping children, raising money or sharing their energies with hands-on projects, giving quality face time to orphans and homeless children. Schoolchildren send goody boxes to our overseas troops and write heartrending letters thanking them for their brave service protecting freedoms. There are children who are Scouts, working to better their character with core values, discipline, courtesy, kindness, love and respect for family and friends—to do good things for others, prepared to make a difference, confident to look any one in the eye and say, "I care." They are all makers of history, the molders of the future, the compelling new citizens of the world—thriving to make a difference, one little step at a time—a leap for mankind on adventurous benevolent journeys.
THE SCOUT MOVEMENT
The Boy Scout Movement is one of the world's most recognizable brands, founded in 1908 by Robert Baden-Powell, later titled Lord. He was born in London and died in Kenya, buried in the shadow of Mount Nyeri, his headstone marker: Lord Baden-Powell, Chief Scout of the World. Baden-Powell served in India and Afghanistan when "the sun never set on the British Empire"—and then served in South Africa, where British expansionists coveted the mineral-rich land, under control of the Boers, the citizen farmers whose families first colonized the Cape in 1652. Centuries later, they fought the British to maintain control of their farmlands in the diamond-rich Kimberley region. At 43, Baden-Powell rose to Major General in the 5th Dragoon Guards, leading the 217-day Siege of Mafeking during a phase of the Boer War—October 1899 to May 1900—rising to glory by defeating the Boers. During the 'civilized siege', the Major General called for a ceasefire on Sundays, to attend church and have cricket matches with the Boers, and then on Mondays the bloody siege continued. Why do these historical facts have relevance to the story? Major General Baden-Powell defeated 8,000 Boer troops by conserving his fighting men, and using in their stead, a task force of 12 to 15-year-old boys—a cadet corps of mere lads. "Trust should be the basis for all our moral training…"—Baden-Powell. The boys rose to the challenge as field scouts in wild animal country; messengers who raced like long-distant runners across the snake-infested veldt and were water carriers like the Indian Gunga Din, proving their bravery and leadership abilities as boy soldiers—while still in short pants. "We never fail when we try to do our duty; we always fail when we neglect to do it…"—Baden-Powell. The victorious major at the Siege of Mafeking, took an idea, expounded on it and in 1908 published Scouting for Boys—and as they say—the rest is history.

DISTINGUISHED CITIZEN AWARD
If the path to happiness is benevolence—there are some very happy people. One such couple is Frank and Marilyn Dorsa, honored at the 2010 Distinguished Citizens Dinner presented by the Santa Clara County Council, Boy Scouts of America at the Santa Clara Convention Centre.
The Dorsas are third generation San Joseans of Italian heritage, whose families immigrated to America in the late 19th century, their grandmothers, coincidentally traveled from Sicily on the same ship to meet their waiting husbands in San Jose. Frank Dorsa's father founded Eggo Food Products, and invented the industrial potato peeler. Innovation ran in the family, and while at college, Frank started a car wash company that went national as Classic Carwashes with 38 operations.
As a six-year old, multi-faceted Marilyn Dorsa, performed on weekly television shows on KPIX, then retired at age fourteen after grueling shows in Las Vegas, and rejected a Warner Brothers offer for a movie and recording contract. She had already met her future husband Frank, at thirteen.
Creativity was in Marilyn's DNA, and after college she veered to art and jewelry design, winning several awards for her paintings; her work innovative, color palettes rustic, pallet knife and brushstrokes daring, reminiscent of the Post-Impressionist School—subjects unshy, free, and bold.
The themed carwashes became landmarks in the 1970s—the Delta Queen Riverboat, where cars pass revolving paddle wheels in ponds replete with ducks waddling between the shiny cars. Robertsville was the next themed carwash; a Victorian mansion with turrets and gabled windows, where dusty vehicles ran through brushings, coming out clean near the grape arbors and a small cornfield, and chickens cackled in coops, amusing the children. A once seemingly incongruous business venture was to incorporate the Queen's Chest Gift Boutiques in the carwashes, offering jewelry, Italian ceramics, art, candles, greeting cards, flowers and giftware treasures. Such a venture was brilliantly innovative—as someone once said; 'build a better mousetrap and the world will beat a path to your door…"
Not strangers to hard work, and intrepid determination, Frank and Marilyn Dorsa purchased acreage in the Santa Cruz mountain terroir of Los Gatos, where they planted vineyards and built an Italian-style estate with wine cellars, fountains and ponds reflecting tall cypresses and heritage oaks. They designed rose gardens where bronze sculptures create old world elegance, and the crème de la crème—La Rusticana d'Orsa Vineyards—where trellised vines run up the ridge, touched by perfect arching sun exposure and ocean breezes, producing an award-winning Bordeaux blend estate wine of Cabernet Sauvignon, Merlot, Cabernet Franc, Malbec and Petit Verdot grapes.
La Rusticana is a serene retreat in the Los Gatos foothills, a peaceful tapestry of nature's artistry that runs up the terraced slopes and down into the hearts of visiting guests—where the vineyard estate is often generously opened to charity events, culinary and plein air-painting workshops. Frank and Marilyn Dorsa have chosen the path to philanthropy, by doing good works for others, practicing compassion, and by celebrating the virtue of giving and sharing—they are leaving an imprint among the history makers—by making this world a better place.
A Merry Christmas to all our readers and God bless you at this very giving season…