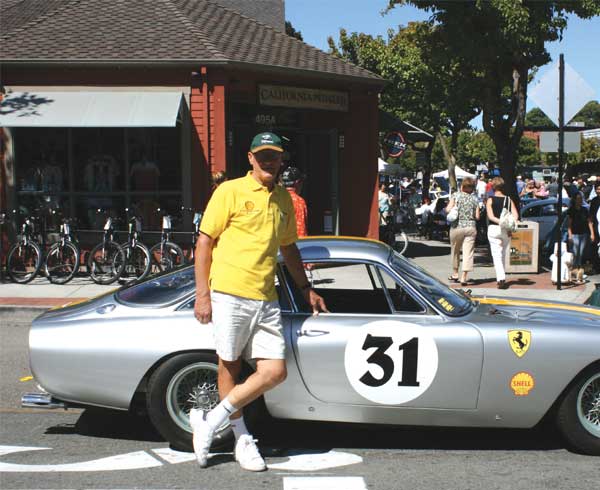 "Cool Cars for a Cause" is the slogan for the Danville Concours d'Elegance and it's an apt description for a gathering of classic, vintage racing and contemporary cars, along with a few restored racing boats that are carefully parked along Danville's charming downtown streets. The event has raised more than a million dollars for Parkinson's research and patient care and this year honored Phil Hill, who succumbed to the disease after his legendary international career in racing and classic car restoration.
Hill became an early fan of the Danville Concours because of its relaxed atmosphere and the accessibility of rare and interesting cars to the public. And through the years when someone suggests moving the event to a more traditional manicured grass setting, the fans along with organizers Jim and Chris Edlund vote to continue Danville's hometown venue.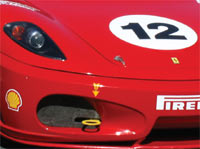 This year, the Danville Concours added a Saturday drive to the Napa Wine Country to compliment its Saturday evening gala dinner and auction at the Blackhawk Museum and Sunday's downtown car show. Deborah Pollack, the drive's organizer and a veteran automotive event planner, recruited me to pilot one of the new machines she had secured to accompany the sports classics. And as luck might have it I, along with my co-pilot Charles, began the journey at the front of the pack in a white BMW 650 convertible.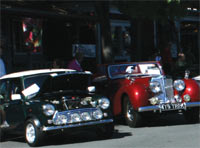 When you're off paved roads, first position is as rewarding as being the leading sled dog in the team of huskies. However, when a gaggle of eager enthusiasts are looking to you for leadership, there's a lot of assumed responsibility. That fact became crystal clear when the beginning of the route was changed because of an unexpected art show cropping up on one of the original streets. So there we were, leading a pack of obedient lemmings to what might be a new record in losing our collective way.
But just in the nick of time, the route's main road arrived and our rem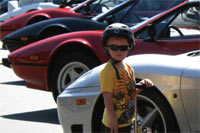 aining worries were simply to set a pace that kept the pack of growling sports cars amused while keeping their owners out of orange jump suits. And even with a few exotic rides from Lamborghini and Ferrari that entrants had made a nice donation to the cause to drive, there were no incidents and lots of happy faces.
That evening we were dining among the Blackhawk's impressive classic car collection and the setting was perfect for a live auction where the average bid was over $8,000 by my calculations. In fact, this year the event will clear more than $300,000 for the Parkinson's Institute and the Michael J Fox foundation. With that new record, honoring the great gentleman and fierce competitor Phil Hill couldn't be more appropriate. The dinner was well attended with many generous people who felt strongly about supporting the cause and hoping to pitch in to find a cure for Parkinson's.
Sunday was a perfect day to celebrate the 7th Annual Danville Concours d'Elegance car show. The event was embraced with warm sun, glistening cars, and beautiful people parading around the picturesque backdrop of the historic town of Danville, California.
This yearly event held in September draws car collectors, automotive enthusiasts and the local community to participate in Cool Cars for a Cause. Hundreds of people attend this free charity event (donations are encouraged) from all over the East Bay. Car enthusiasts have an opportunity to marvel in this special gathering of vintage and classic restored vehicles, exotic racing vehicles, present day high performance vehicles, and even a few beautifully crafted wooden boats.
The event included a parade of rumbling, racing vehicles lead by Peter Giddings and his 1962 Ferrari Lusso, last year's winner of the Concours d'Elegance top honor. Mr. Giddings has owned Ferrari's all of his adult life and purchased his 1962 Lusso four years ago at an auction. The 1962 Ferrari Lusso is one of only three that ever raced. Mr. Giddings's involvement with the Danville Concours d'Elegance steams from close friendship with Phil Hill and his long time love of cars and racing. Peter, originally from England, races year 'round and was voted as the 2010 Motor Sportsman of the Year.