Few people ever reach the pinnacle of their life's work while engaged in so many different aspects of their careers. One exception is Leonard Bernstein, lauded as one of the greatest American Composers of the 20th Century.
He was noted for "doing it all;" a composer, orchestrator, pianist, conductor, author and music educator.  He not only indulged in all of the above but truly excelled in them. As a young man Bernstein was heralded as the American 'Wonder Boy' of the 1940s.
"Bernstein became the first American conductor of international celebrity," wrote Ethan Mordden in A Guide To Orchestral Music, "The only composer since George Gershwin to attempt a rapprochement between the popular native sound and the penetration of serious music."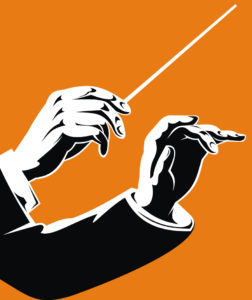 His Life         
Bernstein was born in Lawrence, Massachusetts, on August 25, 1918.  He studied at Harvard under the renowned theorist, Walter Piston, author of the book Harmony, (the same text I studied from while an undergraduate at University of California, Berkeley.)
Bernstein studied conducting with Fritz Reiner and composition with Randall Thompson at the Curtis Institute in Philadelphia. From 1940 to 1942, while at Tanglewood Institute, he was under the tutelage of Serge Koussevitzky.  During this period Bernstein became the assistant conductor of the famous New York Philharmonic Orchestra.
In 1943 an unexpected happening occurred that won Bernstein instantaneous fame and a meteoric rise in the music world. Bernstein had to step in and conduct a radio broadcast concert of the New York Philharmonic when Conductor Bruno Walter became ill at the last moment. He did such a brilliant job, critics said his debut was sensational. This performance launched his conducting career.
He became principal conductor of the orchestra from 1958 to1969.  During his tenure he guest conducted major orchestras in the United States and around the world. He especially enjoyed his relationship with the Vienna Symphony and the Israel Symphony.
With his good looks, pleasing personality, brilliance as a music educator and his amazing conducting prowess, he was a natural to appear on radio and television. Bernstein hosted a series of Saturday morning "Young Peoples Concerts" from Carnegie Hall on CBS; later moving to prime time on television.
He became an ambassador of classical music, giving lectures and concerts, making high art available to the American public.
His Music
Bernstein's unique, eclectic style manifested itself in two musical spheres: the symphonic genre and the Broadway Musical style.  He was considered a master of both forms. "Life without music is unthinkable. Music without life is academic," said Bernstein, "that is why my contact with music is a total embrace."
Bernstein's music reflects his international interests. He is particularly fond of European thinking; their way of life and his own Jewish and Russian heritage. This is often found in his musical expressiveness.
"He is at once linked with the music of Benjamin Britten and Dimitri Shostakovich, as well as George Gershwin and Aaron Copland," said famed Music Director and Conductor, John Mauceri.
No matter what medium Bernstein wrote for, the distinction between serious and theater works became unclear, because he used idioms from both genres in his music. He had the capacity to blend several music styles in his own unique way to create the unmistakable "Bernstein sound."
As good as his serious music is, he is more famous for his Broadway style musicals.  Bernstein's very famous, first musical, On the Town, (1944) with hit tunes, New York, New York and Lonely Town, grew out of the ballet score, Fancy Free.  It was about three sailors on leave in New York.
Some of his background materials were drawn from literary works.  He wrote songs based on Voltaire's Candide, including, the Best of All Possible Worlds and Make Our Garden Grow.
In 1957 he wrote his classic and most famous musical, West Side Story. This Show was claimed by many as the best musical ever written. Songs from this show include: Somewhere; Maria; Tonight; America; One Hand One Heart and I Feel Pretty.  The symphonic dances from West Side Story have become a staple of the concert repertory. This show later became a very popular film.
Bernstein's serious, or concert music, is exemplified by his first symphony Jeremiah, written in 1944 and dedicated to his father. It was deemed the best new orchestral work by the New York Music Critics Circle. His second symphony was based on W.H. Auden's poem, The Age of Anxiety but was somewhat less noteworthy than the first and third symphonies.
Bernstein's third symphony, Kaddish, written in 1963, was much more avant-garde as he used new and experimental devices like the twelve-tone technique.
Other serious works include:  Concerto for Orchestra; Chichester Psalms; Ballets; Choral Works; Chamber music; Mass and Operas.
"Just as long as people care a damn about something finer in life, than power and money and their imagined superiority over others, there will always be Lenny around to educate, entertain edify, move and inspire – to change us all in some wonderful, subtle way," from, My Brother Lenny, by Burton Bernstein, writer and younger brother of  Leonard Bernstein.
Needless to say, Bernstein accumulated many awards in his lifetime of musical endeavors.  He won numerous Tony Awards and also received Emmy Awards for his teaching and presenting educational broadcasts for children.
He was a popular television music educator without peer. I listened and watched these programs as a young person and was completely captivated by this charismatic man who made symphony music come alive and be exciting for young people.
Sadly, after a lifetime of chain-smoking, it finally caught up with him. He suffered with emphysema and lung cancer. He died in 1990 at the age of 72 from cardiac arrest and lung failure.
Bernstein said, "The key to the mystery of a great artist is, that for reasons unknown, he will give away his energies and his life just to make sure that one note follows another…and leaves us with the feeling that something is right in the world."
His legacy will continue to enrich many lives for centuries to come.