Protecting the planet and looking chic are not exclusive endeavors. As women are becoming increasingly aware of their carbon footprint and animal cruelty, eco-friendly fashion is a trend that's here to stay.
Here are some ways you can contribute to the environment and be super-stylish, too:
1. Shop at consignment shops. By purchasing pre-loved clothing, you can rescue good quality merchandise from landfills or being shipped overseas. You also have more options than regular retail shops because resale shops have a wider variety of styles. You'll also find good quality garments—as opposed to "fast fashion" retailers like H&M and Forever 21—and you can extend the life of a treasure!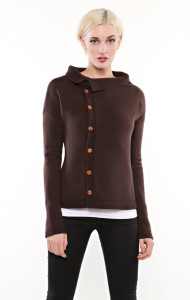 2. "Living with Less." This philosophy, embraced by many Americans, results in the downsizing of homes and reduction of wardrobes, creating a less stressful lifestyle. Donating business attire that you no longer wear to organizations like Wardrobe for Opportunity (www.wardrobe.org) will ensure that that your "power suit" is passed on to someone who needs a fresh start in life.
3. Save the animals, ditch the leather. Wearing faux-leather, or what we used to call "pleather" (plastic + leather) is no longer considered tacky. A vegan leather jacket uses synthetic materials sourced from petroleum, and is both cruelty-free to animals and costs less than real leather. And that's cool.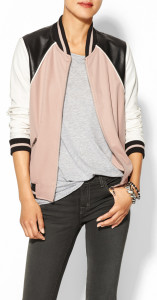 4. Host a clothing swap! Trading gently used clothing with girlfriends is the best way to ensure that the pieces you've "worn and loved" will have a good life with someone new. Chances are, more than one friend has been eyeballing that cocktail dress of yours for years. As Elsa sings in the movie, Frozen… "Let it go!"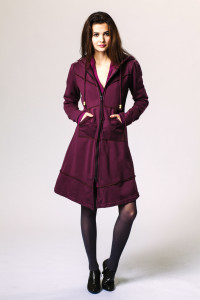 5. Recycle your clothes. Retailers like Puma, Levi's, Gap, Patagonia and The North Face offer discounts or other perks. Inquire at local locations for event information.
Be well. Dress well.
For style tips and trends, read Carolyn's blog at C2style.com/blog or follow her on Facebook (C2 style) and Twitter (shopwithC2style).